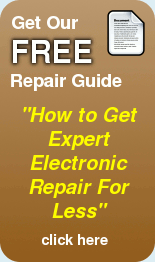 ACS Industrial Services, Inc. is not affiliated with nor an authorized distributor or representative of any manufacturer, brand or product listed. Designated trademarks, brand names and brands appearing herein are the property of their respective owners.
Get Indramat Encoder and Resolver Repair Here
YES - We Can Repair Your Device!
ACS repairs all Indramat encoder and resolver products. We use the latest test and repair equipment to get your Indramat encoder or resolver repaired and back to you as fast as possible. Evaluations are free and if your Indramat encoder or resolver is beyond repair, we will do everything we can to get you a replacement. For a Free Evaluation, click this link, ACS Repair Form or Call 800-605-6419 for more information and help.
Indramat Power Supplies | INDRAMAT Repair | Indramat Servo Drives | Indramat Servo Motors
How Much Will It Cost?
Most Indramat Encoders and Resolvers can be repaired for a fraction of what it will cost to buy new one. See our Repair Pricing for an explanation of repair cost.
How Long Will It Take To Get An Estimate?
It usually takes 3-5 days to evaluate most Indramat Encoders and Resolvers for repair unless you need Rush Service. Rush jobs are usually quoted 24-48 hours after we receive the items. Click ACS Rush Service for Rush Service details.
How Long Will It Take To Get It Back?
Standard repairs are usually shipped 7-14 days after they are approved. Rush repairs are usually shipped 5 working days or less after approval. Many Rush Repairs can be completed in as little as 48 Hours. Click Indramat Encoder and Resolver Repair form.
Free Evaluations, Expert Service
Free evaluations are provided with a price quotation for the repair of your Indramat Encoder or Resolver. When approved, the encoder or resolver is repaired, tested and shipped back to you FAST. Quick turn-around Is our specialty. Click here to access our Free Evaluation Form, ACS Repair Form Or Call 800-605-6419
Each Indramat Encoder or Resolver is expertly evaluated, tested, and repaired by trained, experienced technicians. Using sophisticated, modern diagnostic equipment in our repair labs guarantees reliable encoder and resolver repairs. For Trouble Free Operation Upon Return Or Your Encoder or Resolver, Rely On ACS Industrial Services.
Rush Repair Service is available upon request and in most cases can be completed in as little as 24 hours. Additional fees will apply for rush service.
Schedule Your Free Evaluation Today
Call now to speak to one of our Indramat Encoder and Resolver Repair customer service reps, 800-605-6419, or send your Indramat Encoder or Respolver to ACS for a Free Evaluation Today! Click Here For Our Free Evaluation Repair Form, ACS Repair Form.