ACS Industrial Services, Inc. is not affiliated with nor an authorized distributor or representative of any manufacturer, brand or product listed. Designated trademarks, brand names and brands appearing herein are the property of their respective owners.
Get Mori Seiki Power Supply Repair Services Here.
Repair For Much Less Than The Price Of A New One.
ACS repairs all Mori Seiki Power Supplies. When you need a Mori Seiki Power Supply Repaired ... contact ACS for help. Our Technical Reps will help co-ordinate a free evaluation and provide a price quote for repair and do it fast. Most Mori Seiki Power Supply Repair quotes are returned in 3-5 days and finished repairs are usually shipped 5-7 days after you approve the service order.
Mori Seiki CNCs | MORI SEIKI Repair | Mori Seiki Servo Motors
Need RUSH Service?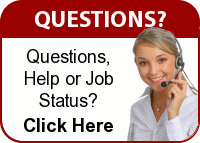 Priority Repair Service is available upon request and in many cases repairs can be completed in 48-72 hours.
If you need a Mori Seiki Power Supply Repaired and back ASAP, you need Priority Service. Call 1-800-605-6419 to speak to one of our Electronic Repair Customer Service Reps or click this link to fill out a repair form and get an RMA number assigned to your job, ACS Repair Form. Additional fees will apply for priority service.
How Much Will It Cost?
Our prices are very competitive with the rest of the repair industry, BUT, and this is a big "BUT" ... our repair quality & warranty policy are the best available. We will not skimp or take short cuts on your item. See a more detailed pricing explanation at our Mori Seiki Power Supply Repair Pricing page.
Is it fixed right? Yes ... GUARANTEED!
Every repair is covered by a comprehensive two-year warranty unless otherwise stated on your quote. Click this link for more warranty information.
Free Evaluations, Expert Service
There is no charge for the evaluation of power supplies. Free evaluations are provided with a price quotation for the repair. When approved, the power supply is repaired, tested and shipped back to you FAST. Quick turn-around Is our specialty. Click here to access our Free Evaluation Form and get an RMA number, ACS Repair Form Or Call 800-605-6419.
Each Mori Seiki Power Supply is expertly evaluated, load tested, and repaired by trained, experienced technicians. Using sophisticated, modern diagnostic equipment in our repair labs guarantees reliable power supply repairs.
For Fast, Reliable Mori Seiki Power Supply Repair, Rely On ACS Industrial Services.
Schedule Your Free Evaluation Today
Call now to speak to one of our Mori Seiki Power Supply Customer Service Reps, 800-605-6419, or send your Mori Seiki Power Supply to ACS for a Free Evaluation Today! Click Here For Our Free Evaluation Repair Form, ACS Repair Form.