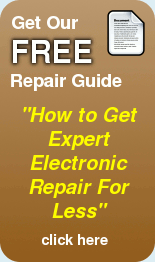 ACS Industrial Services, Inc. is not affiliated with nor an authorized distributor or representative of any manufacturer, brand or product listed. Designated trademarks, brand names and brands appearing herein are the property of their respective owners.
| | |
| --- | --- |
| How To Check A Yaskawa CACR**** Servopack | |
Only the SB 60 and BB 20+ units have a cooling fan that blows air across the heat sink on the back of the unit. If the cooling fan is not working properly, the servo will trip on an overheat fault. Visually check the cooling fan to make sure it turns freely. If there is no physical evidence that the fan is bad, the motor can be checked with an ohmmeter. Using an ohmmeter, measure across the fan motor terminals. If the measured value is 0 ohms, we can conclude that the motor is shorted, or if the measured value is infinite ohms, we can conclude that the motor is burned open. If the fan is not working, then replace the fan.
On some of the BB models only, the Regen resistor is found underneath the heat sink. If the resistor is in metal case, it should be checked to ensure that there isn't leakage from the lead to the metal casing. Excluding SB models, the value of the Regen resistor is measured at terminals Y3 and Y4. The Regen resistor is external on the SB models.
Model:
BB, BZ
Resistance
3
5
7
10
15
20
30
44
100
100
100
50
50
25
12.5
12.5
If you find that these readings are different than what you measure call us, you may need to replace the servopack.
ACS Industrial Services
9 Schilling Road, Suite 210
Hunt Vally, MD 21031
If you need to send your servo pack in for repair, please contact us (see info on right) to get an RMA number, shipping address, and instruction on how to send it to us for a free evaluation.
For Servo Pack repair:
call: 800-605-6419
click: ACS Repair Form