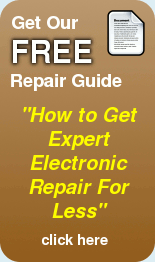 ACS Industrial Services, Inc. is not affiliated with nor an authorized distributor or representative of any manufacturer, brand or product listed. Designated trademarks, brand names and brands appearing herein are the property of their respective owners.
| | |
| --- | --- |
| How To Check A Yaskawa CACR**** Servopack | |
| | |
| --- | --- |
| 9. | If breaker is tripped, do not reset and power on, check terminals. |
| | |
| --- | --- |
| 10. | If breaker is blackened (burnt), need to replace servopack and check contactor (power supply to the servopack), it may need to be replaced too. |
Make sure the circuit breaker is ON for the following tests
R S T U V and W are checked on the terminal block to give an initial overview of what may be wrong with servo. Place the positive lead of the meter onto the negative lead of capacitor. Check R, S, T, U, V, and W with the negative lead of the meter. Then put the negative lead of the meter on the positive lead of the capacitor and repeat. A table with the results is located on the following page. If U, V, or W readings are bad, then their respective parts on the PTM are bad and the PTM needs to be replaced. If the R, S, or T readings are bad, this implies that the thyristor is bad. Do not replace the thyristor without checking. A digital multimeter is used to check the terminal block.
Note: Measured values (excluding 0L) vary with the power rating of the servo. Check for consistency.
ACS Industrial Services
9 Schilling Road, Suite 210
Hunt Vally, MD 21031
If you need to send your servo pack in for repair, please contact us (see info on right) to get an RMA number, shipping address, and instruction on how to send it to us for a free evaluation.
For Servo Pack repair:
call: 800-605-6419
click: ACS Repair Form