Home
Industrial Electronic Repair Services
Over 26,000 Items Successfully Repaired Since 1999.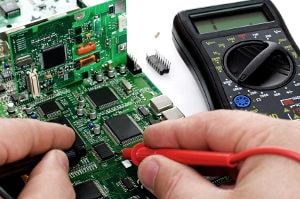 Fast Repairs - Quick Turnaround Times

Most repairs are back in your hands in 5 days to 15 days. RUSH service repairs can be returned to you in 2-5 days after approval.
Save up to 80% with our repair service

Accurate quotes for your repairs are based on a Free evaluation of your damaged electronic equipment.
Free Evaluations

Yes, evaluations are free. There is no charge to evaluate your equipment.
2 Year Warranty on Parts and Labor

Use ACS and get double the one-year industry standard warranty. We stand behind our work.
Most Brands of Industrial Electronic Equipment Serviced
ACS repairs most makes and models. If you do not see the manufacturer of your equipment in our LIST OF OEM MANUFACTURERS, don't worry. Chances are we can still repair your item. Call for help, 800-605-6419, email at service@acsindustrial.com, or use our Contact Page.


It's EASY ...

All you pay is shipping.
No Estimates - No Surprises ...
Fast and Accurate Quotes by Professional Technicians.
Replace or Repair? Why Guess ...
Send us your item & then decide.
We've Got You Covered
Get all of your industrial electronics repaired at ACS.
Machine Tool (CNC) Controls
High Voltage Power Supplies
Low Voltage Power Supplies
Switching Power Supplies
Linear & Laboratory Power Supplies
Printed Circuit Boards
CNC Boards
LCD & CRT & Touch Screen Monitors
Operator Control Stations
Lab Instrumentation

Servo Controls
Servo Motors
Spindle Motors
Spindle Drives
AC Drives
DC Drives
VFD Drives
PLC's
Temperature Controllers
Process Controllers
In a Hurry? Get Rush Repair Service!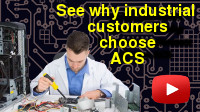 In a hurry? Request our Rush Repair Service when requesting your FREE Evaluation. We know your damaged equipment is often critical and time sensitive. With that always in mind, ACS will service your item(s) quickly and accurately. Get repair quotes in 24-48 hours and repairs returned to you in 2-5 days.
If you're considering whether to repair your electronic equipment then choose ACS and let us give you a free evaluation and an accurate quote.
ACS - Total Customer Care = Communication and Service that is Timely, Accurate & Economical
Full service at ACS is always standard! We are committed to the highest level of customer care. That means keeping you in the loop with regular communication, even if it's bad news, and providing thorough, expert repairs and testing.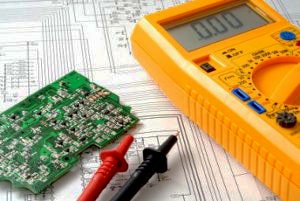 We treat each customer's equipment as if it were our own. Your repairs are important to us whether you are a one person shop, a Fortune 500 company, or a government agency.
Service always includes component level repairs, testing all components and replacing both damaged and old at-risk components, touching up solder traces and nodes, cleaning, final testing, and professional packaging for shipping.