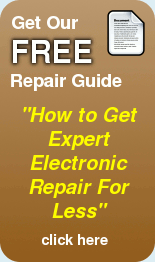 ACS Industrial Services, Inc. is not affiliated with nor an authorized distributor or representative of any manufacturer, brand or product listed. Designated trademarks, brand names and brands appearing herein are the property of their respective owners.
Home
> Rush Repair Service
Rush Repair Service
Rapid Repair and Turn-Around
If your down equipment is mission or production critical, use our 7 step rush repair service to get your equipment back into operation as fast as possible. The following steps describe the rush repair process and how we handle those critical situations where a rush repair is needed by our customers
7 Step Rush Repair Service
1.
Priority Receiving
The defective item is received and logged into our rush repair queue. This is how we fast track rush repairs into our job flow. Please note that "Request Rush Repair" field on our Repair Form.
2.
Quick Evaluation
Once in the rush repair queue, the items are evaluated by a senior tech. A list of bad parts needed to repair the items is prepared. Our inventory is checked for availability and expedited delivery is scheduled for parts not in our stock of repair parts
3.
Fast Accurate Quote
Your quotation is prepared and provided to you in Email PDF format, FAX, and or verbal phone quote. For rush repairs we try to call by phone whenever possible to expedite the delivery of the information to the person or persons concerned with this job.
4.
Expert Rapid Repair
After approval, the rush repair is assigned to a senior technician and inserted into the first position in line for the actual repair process. Rush repairs are usually on a repair tech bench the same day they are approved by the customer.
5.
Expedited Parts Ordering
Any parts needed that are not in our inventory are ordered on an expedited basis and shipped to us via next day air service. Your items are being repaired and parts in stock are being replaced while these parts are in transit to our repair facility.
6.
Thorough Testing
The repairs are completed, load tested and a burn-in of several hours is performed to minimize the risk of a replaced component failure after the items is installed back into your equipment.
7.
Next-Day Return Shipping
The repaired item(s) are immediately taken to the shipping department and again, put in the first position for preparation of the packaging, and shipped back to you via next day air service. Tracking numbers and links to tracking sites are provided so that you can check on the delivery status of your repaired item.
For A Free Evaluation & Repair Quote,
Click the Repair Form Button.
We make rush jobs the highest priority at ACS industrial Services because we know that lost production is lost money and pride ourselves in providing the most comprehensive and reliable rush repair service available to our industrial/commercial customers.
You can be assured that your rush repair needs will be treated with the most urgency needed and will be evaluated, repaired, tested and returned as fast as possible. For help coordinating a rush repair please contact one of our repair professionals at 800-605-6419. We look forward to working with you on your next emergency rush repair situation.