Barcode Reader Repair Services
Are Repairs Cost Effective?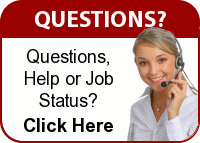 Yes they are. Most barcode readers / scanners are repaired at ACS for much less than a new one will cost. We offer comprehensive repairs at an affordable price. Instead of throwing that barcode reader away, send it to us for a free evaluation and price quote for repair.
Free Evaluations and Warrantied Service
We offer free evaluations and fast turn-around on Barcode Scanner repairs. We warranty each repaired Barcode Reader for a period of two years, unless otherwise stated.
How Much Will It Cost?
Our prices are very competitive with the rest of the repair industry. Each Barcode Reader is thoroughly evaluated so we can give you the lowest possible repair price quote. No flat fees! See a more detailed pricing explanation at our Repair Pricing page.
Quick and Reliable
Repair and Service of Barcode Readers are reliable and quick at ACS Industrial Services, Inc. Rush Repair Service is available upon request.
We Service Most Brands
We service most barcode scanner brands. If you have a specific question about brand repair please call 800-605-6419 or use our Contact Email Form.
For A Free Evaluation & Repair Quote,
Click the Repair Form Button.
Schedule Your Free Evaluation Today!
One of our knowledgeable customer service reps is waiting to answer your questions and provide professional repair solutions. Please contact us at 800-605-6419. Or click on our free evaluation Barcode Repair Form.
Supported Manufacturers
The following is a list of the more popular Barcode Reader manufacturers we service and repair. If your Barcode Scanner manufacturer is not shown here, it is very likely we can be of assistance. Just contact us for more information using our Contact page, or call 800-605-6419.