Industrial Encoder & Resolver Repair Service
| | |
| --- | --- |
| | Is Your Encoder or Resolver Damaged or Malfunctioning? |
| | Would You Like Quick Repairs At A Fair Price? |
| | ACS Can Repair Encoders and Resolvers And Get Them Back To You Fast! |
Save Time and Money with Expert Encoder Repairs
If you're considering whether to repair your Encoder and Resolver, why not let us give you a free evaluation and repair quote?
ACS repairs most brands, at savings up to 80% of the cost to purchase new
You Need Fast turn-around? Most repairs are back in your hands 7-15 days after approval. With our Rush Repair Service most repairs ship in just 2-5 days
We Guarantee Our Repairs With A Full One-Year Warranty
It's EASY ...
>
All you pay is shipping.

>
No Estimates - No Surprises ...
We take pride in our Accurate Quotes.

>
Replace or Repair? Why Guess ...
Send us your item & then decide.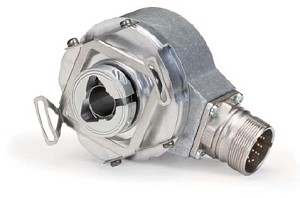 Heidenhain ECN/EQN/ERN 400 Series Rotary Encoder. We service most Heidenhain models.
Problems? Call ACS For Help.
Encoder and Resolver Repairs are available at ACS. Damaged encoders and resolvers are common in machining operations and manufacturing plants today. ACS Encoder and Resolver Repairs usually cost a fraction of what you would pay for a brand new one. So ... Before you throw it away, why not let our experienced repair technicians provide a free evaluation and a price quote to repair your damaged encoder or resolver.
Need Fast Service? ACS Delivers on Major Brands.
Every Day We See Encoders and Resolvers From Allen Bradley, BEI, FANUC, Tamagawa, Yaskawa and more. ACS quickly evaluates, repairs, tests and returns these encoders and resolvers in perfect working order. See this list of encoder and resolver manufacturers we service.
See Rush Service Program
What Type Of Damaged Encoder or Resolver Do You Have?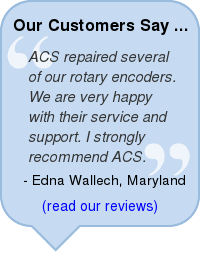 ACS performs encoder and resolver repairs for just about every brand and type of encoder or resolver manufactured. For Example, ACS Repairs Rotary encoders, Serial encoders, Parallel encoders, Linear encoders, Incremental encoders, Optical encoders, Magnetic encoders, Brushless resolvers, Multi-Speed resolvers, and more.
Do you know what is damaged?
In addition to the main encoder assembly repairs, ACS repairs the Resolvers, Tachometers, Pulse Generators, DC Generators that are often damaged parts inside of, or as part of some encoders.
Is Your Encoder or Resolver Completely Repaired When Finished?
We use advanced test procedures and equipment to pinpoint faults in logic and analogue circuitry.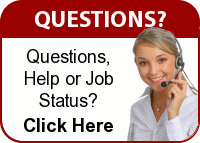 As needed, the following services are performed as part of ACS encoder and resolver repairs:
Output repair and calibration
Bearing Replacement
Connector repair or replacement
Shaft repair or replacement
Optical component repair or replacement
Optical Test and Alignment
Encoders and Resolvers are thoroughly cleaned and solder de-fluxed
Are Encoders and Resolvers Tested Before They Are Returned? Absolutely!
ACS fully tests the following to verify complete encoder or resolver repair and correct operation ...
Test critical waveform characteristics including pulse count per revolution, pulse shape, jitter measurements and power consumption.
Test all channel outputs
Initiate all incremental TTL outputs.
Check Shaft and signal speed
Initiate Pulse, and Digital modulation outputs
Check Commutation output
Test Quadrature Signals
Verify high-resolution incremental signals and more.
For A Free Evaluation & Repair Quote,
Click the Repair Form Button.
Supported Manufacturers
ACS performs repair on most encoder and resolver manufacturers. The following is a list of the more popular encoder and resolver manufacturers we service and repair. If your manufacturer is not shown here, it is very likely we can be of assistance. Just contact us for more information using our Contact page, or call 800-605-6419.