Who is ACS Industrial – A Brief History
Founded in 1999 by Arnie Breidenbaugh, ACS was born out of his frustration with the lack of support provided by the OEM's with which he worked for more than 20 years.
Over the course of 20+ years' designing, building and implementing industrial, welding and electronic automation systems Arnie kept thinking that it just shouldn't be so hard to get good industrial electronic repairs. Finally, he realized the answer was obvious. He would create an electronics repair business that served other commercial and industrial businesses. Helpful customer service would be the all-important core of the business.
Arnie's many years' experience in industry gives ACS customers a level of comfort that the "voice on the other end of the line" truly understands and cares. He knows the business on both sides and he knows first-hand what it means to get good, reliable electronic repair services.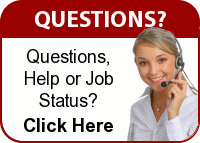 By 2005 accelerated company growth made it clear that ACS needed additional leadership to maintain the high level of quality and service. In 2006 Arnie turned to Bill Bafford, a close friend for over 30 years, and a former naval aviator and officer with more than 25 years of technology, leadership, and operations experience to the ACS team as Executive Vice President.
This successful teaming brought about additional growth and in 2010 ACS acquired a highly regarded repair facility in Hickory, North Carolina expanding our capabilities and capacity.
Our team of expert repair technicians and customer service members are always ready and willing to help you solve your industrial electronic repair problems.
ACS is large enough to handle all of your electronic repair needs and small enough to care about every customer and every job. You are not just a number at ACS Industrial!
We want to hear from you today! Call, email, Facebook us today!