Industrial Touch Screen Monitor Repair
| | |
| --- | --- |
| | Is Your Touch Screen Damaged or Malfunctioning? |
| | Would You Like Quick Repairs At A Fair Price? |
| | ACS Can Repair Touch Screens And Get Them Back To You Fast! |
Save Time & Money with Expert Touch Screen Repairs
Don't throw away your damaged Touch Screen, when you can send it to ACS for a free evaluation and repair quote.
ACS repairs most brands at savings up to 80% of the cost to purchase new
Do You Need Fast turn-around? Standard repairs ship 1-2 weeks after approval, Rush jobs ship 2-5 days after approval.
We Guarantee Our Repairs With A Full Two-Year Warranty
It's EASY ...
>
All you pay is shipping.

>
No Estimates - No Surprises ...
We take pride in our Accurate Quotes.

>
Replace or Repair? Why Guess ...
Send us your item & then decide.

Can Touch Screen Monitors Be Repaired? Yes They Can!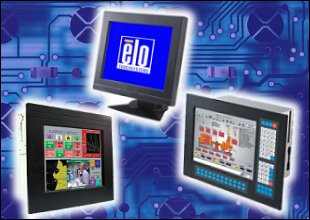 LCD and CRT Touch Screen Monitors are expertly repaired and serviced at ACS. We repair Touchscreen monitors by most manufacturers every day. Resistive, Capacitive and Acoustic Wave Touchscreens are serviced.
Is It Cost Effective? Yes It Is!
Most Touch Screen Monitors can be repaired for a fraction of what it will cost to buy new one. See our Repair Pricing for an explanation of repair cost.
How Much Will It Cost To Evaluate? ZERO!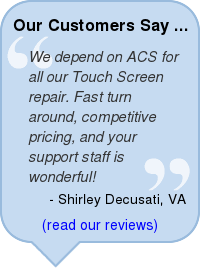 There is No-Charge To Evaluate monitors. To get a free evaluation and RMA number, click Touch Screen Monitor Repair Form.
How Long Will It Take To Get An Estimate?
It usually takes 24-36 hours to evaluate most monitors for repair unless you need Rush Service. Rush jobs are usually quoted 24 hours or less after we receive the items. Click ACS Rush Service for Rush Service details.
How Long Will It Take To Repair And Ship My Equipment?
Standard repairs are usually shipped 7-14 days after they are approved. Rush repairs are usually shipped 5 working days or less after approval. Many Rush Repairs can be completed in as little as 48 Hours. Click Touch Screen Monitor Repair Form.
Is There A Warranty? YES!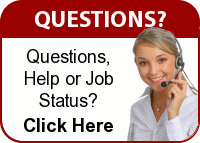 Each touch screen repair is covered by a Two-Year comprehensive warranty unless otherwise stated on your quote. See Warranty Details.
If you have any questions or need additional information, please contact us at 800-605-6419 or click Touch Screen Monitor Repair Form and ship your item to us for an a free evaluation.
Supported Manufacturers
The following is a list of the more popular touch screen monitor manufacturers we service and repair. If your touch screen monitor manufacturer is not shown here, it is very likely we can be of assistance. Just contact us for more information using our Contact page, or call 800-605-6419.