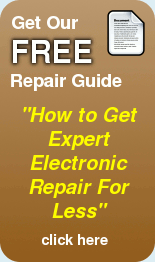 ACS Industrial Services, Inc. is not affiliated with nor an authorized distributor or representative of any manufacturer, brand or product listed. Designated trademarks, brand names and brands appearing herein are the property of their respective owners.
Repair Catalog
Browse our Repair Catalog for reference pricing on over 26,798 industrial electronic items. The cost to repair an item can have a significant range. We base your repair price on what is damaged on your item and how much work it will take to make the repairs needed - no "Flat Fees".
There is no charge for us to evaluate your item and provide a quote for repair. Click the following link to reach the repair form needed to send your damaged item for a free evaluation, ACS Repair Form. And, you can always call us with questions or to discuss your damaged items, 800-605-6419.
To search for a specific manufacturer or item, click Search.
---
Found 1181 items.
G E
6V75F3349
n/a
Adjustable speed drive
call
G Vision
J5PX
n/a
Touchscreen Monitor
call
G Webb Automation
gwa200-201-202
n/a
n/a
$3,000.00
G&L
502-02728-00
n/a
Circuit Board
call
G&L
502-03420-00
n/a
Circuit Board
call
G&L
502-03567-00(M1008.0326)
n/a
32 AC Output Board
call
G&L
M.1302-8131
n/a
Motion control
call
G-B (Raynor)
6080127
n/a
n/a
call
G.E.
IS200VAICH1C
n/a
Circuit Board
call
G.E.
IS200VCRCH1B
n/a
Circuit Board
call
G.E.
IS200VTURH1B
n/a
Circuit Board
call
G.E.
IS200VVIBH1C
n/a
Circuit Board
call
G.E.
SFLA36AT0250
n/a
Spectra Ckt. Bkr.
call
Gaebridge
2500m/30m/5ld/10-27
n/a
Encoder
call
Gai-Tronics
10358-002
n/a
Priority Tone Generator
call
Gai-Tronics
701-723 System amp
n/a
701-723 System amp.
call
Gai-Tronics
7265-101-723 remote amp.
n/a
Remote amp.
call
Gaitronics
69701-006
n/a
n/a
$480.00
Gaitronics
701-201
n/a
n/a
$360.00
Gaitronics
701-202
n/a
n/a
$360.00
Gaitronics
b-02b
n/a
n/a
$250.00
Galel Tech
pcb000003
n/a
n/a
$400.00
Galel Tech
s1001
n/a
n/a
$400.00
Galil
AMP-20540/DMC-2143-DC48
n/a
Control Assembly
call
Galil
DMC-2180
n/a
Motion Controller
call
Galil
DMC-630
n/a
Motion Controller Board
call
Galil
DMC-720-PSX
n/a
Controller
call
Galil Motion Control
dmc-1530
n/a
n/a
$1,200.00
Galil Motion Control
dmc-200
n/a
n/a
$429.00
Galil Motion Control
dmc-210
n/a
n/a
$1,200.00
Galil Motion Control
dmc-400
n/a
n/a
$250.00
Galil Motion Control
dmc-630
n/a
n/a
$420.00
Galil Motion Control
dmc230
n/a
n/a
$485.00
Galil Motion Control
dmc632-12
n/a
n/a
$900.00
Gallagher
2A0415
n/a
Power Supply
call
Gamewell
30320-100
n/a
Common Control
call
gamewell
30320-100-misc
n/a
PCB accessories
call
Gamewell
31025RB
n/a
Alarm Bus Driver Circuit Board
call
Gamewell
69960
n/a
zans 400 A/T Card
call
Gammaflux
932
n/a
n/a
$420.00
Gammaflux
E9013-17811
n/a
Temperature Control System
call
Gammaflux
GC-101-C
n/a
Temperature Control
call
GANDINNOVATIONS
390-315014
n/a
PUMP CONTROL BOARD
call
Gaptek
502f
n/a
n/a
$486.00
Garaventa
I86-1445-1
n/a
Circuit Board
call
garaventa
unknown
n/a
Circuit Board
call
Gardner Denver
n/a
PLC
call
Gardner Denver
200EBE1173
n/a
Circuit Board
call
Gardner Denver
201EAP 1173
n/a
Control Panel
call
Gardner Denver
202EAP1173
n/a
Control Panel
call
Gardner Denver
900828gd-900824gd
display assy
n/a
$1,292.00
Gardner Denver
unknown
n/a
PLC
call
Garland
100-00289-02
n/a
Circuit Board
call
garland
1905702
n/a
oven main circut board
call
Garmin
1350
n/a
Touch Screen
call
Garmin iQue
M5
n/a
Portable GPS
call
Gas Tech
57-0015 Rev. M
n/a
Circuit Board
call
Gasbarre
ECM1441FC0GB
n/a
Gasbarre
call
Gasbarre
unknown
n/a
Monitor
call
Gastech
57-0015-02
n/a
mainboard for O2 monitor
call
Gastech
gx-82
n/a
n/a
$1,560.00
GATE
469648.05
n/a
CONTROL BOARD
call
GATE
469648.05 REV F
n/a
CONTROL BOARD
call
Gate O Matic
MM502PCB
MIGHTY MULE MODEL 502
MIGHTY MULE GATE CONTROL BOARD MODEL 502
call
Gately Communication Co
18730g-11
helmet wit audio
n/a
$480.00
Gately Communication Co
18730g-12
helmet with audio
n/a
$480.00
Gately Communication Co
18730g-13
helmet with audio
n/a
$480.00
Gates Board
469648.05 rev F
n/a
n/a
call
GBC
1152272
n/a
Circuit Board
call
GBC
1152274
n/a
Circuit Board
call
GBC
9783620
n/a
Control Board
call
GBC
unknown
n/a
Laminator
call
Gbi
3122a
n/a
n/a
$447.00
Gbi
3122a221a
n/a
n/a
$447.00
Gbi
3122a224b
rpk controller card
n/a
$480.00
Gbi
3122a47a
n/a
n/a
$3,447.00
Gbi
3122a50a-0
n/a
n/a
$3,830.00
Gbi
3122a61b-3
n/a
n/a
$780.00
Gbi
3123a37
n/a
n/a
$660.00
Gbi
3123a37a
n/a
n/a
$660.00
Gbi
3123a37b
n/a
n/a
$660.00
Gbi
3123a37c
n/a
n/a
$660.00
Gbi
3123a81a-5
n/a
n/a
$780.00
Gbi
3457a190
n/a
n/a
$480.00
Gbi
3738a106
n/a
n/a
$1,200.00
Gbi
a224a
n/a
n/a
$480.00
Gbi
a225a
n/a
n/a
$480.00
Gbi
a225b
n/a
n/a
$540.00
GCV
N121-001
n/a
Servo Card
call
GD1
GEN V FENCE CONTROLLER
n/a
Circuit Board
call
Gdc
100-10031
n/a
n/a
$600.00
GDI
E252568
n/a
Circuit Board
call
GDI
E2525680732
n/a
CONTROLLER
call
GDI
E2525680743
n/a
Circuit Board
call
GDI
E2525680810
n/a
Circuit Board
call
Gds
250531
n/a
n/a
$780.00
GE
00-880317-02
OEC 9800
Power Control PCB.
call
GE
00-880405-02
OEC 9800
Snubber PCB
call
GE
0215B8070G5
n/a
Power Supply Board
call
GE
104W4656P001
n/a
AE Bridge Interface
call
GE
104W5469P001
n/a
Circuit Board
call
GE
107W7647P001
n/a
Circuit Board
call
GE
151X1225EK01PC03R3
n/a
Charger
call
GE
17FB125A2S
n/a
Control System Analog I/O Card
call
GE
17FB157D1S
n/a
Control System Digital I/O Card
call
GE
19D415222
n/a
Discriminator
call
GE
2012183-003
n/a
Power Supply
call
GE
2018914-001 Rev.C
n/a
Circuit Board
call
ge
2159578
n/a
n/a
call
GE
2159578
n/a
Collimator Control Board
call
GE
2159578-2
n/a
Collimator Control Board
call
GE
2169940-53
n/a
Card cage
call
GE
2169940-55
n/a
scsi card
call
GE
2235744-2
n/a
3 BIT BOARD
call
GE
2235744-3
n/a
3 BIT High octane board
call
GE
2277089-3
n/a
Circuit Board
call
GE
354X350BHG14
n/a
Servo Drive
call
GE
392A1027R001
n/a
Vibration Monitor Circuit Board
call
GE
408X352CFG01
n/a
Drive
call
GE
44A295191-004
n/a
n/a
call
GE
46-158642G1
n/a
Circuit Board
call
GE
46-288052G5-E
n/a
Power Supply
call
GE
46-302350P1
n/a
Power Supply
call
GE
469-P5-H1-A20
n/a
Multilin motor relay
call
GE
469-P5-HI-A20-E
n/a
469 Multilin
call
GE
50p-3006
n/a
Circuit Board
call
GE
5688765
TC1616TTE1R
circuit board
call
GE
63003792
n/a
5,Circuit Board
call
GE
63003792,5
n/a
Circuit Board
call
GE
6KAVI43002Y1B2
n/a
Inverter Drive
call
GE
6KAVI43040Y1B2
n/a
Drive
call
GE
6KP1143025X1B1
n/a
Drive
call
GE
6VAF343003B-A1
n/a
Drive
call
GE
6VAF343003B-A2
n/a
Drive
call
GE
6VGW4005BE00A2
n/a
Adjustable Speed Drive
call
GE
735-5-5-HI-485
n/a
RELAY
call
GE
7VTNS522CD01
n/a
Drive
call
GE
810-015-844
n/a
GE Converter AEPS
call
GE
810-015-979
n/a
AEBI Card
call
GE
810-016-170
n/a
GE Converter AEAA
call
GE
810-016-175
n/a
GE Converter MACC
call
GE
810-017-349
n/a
Pitch System AEPA
call
GE
810-017-350
n/a
Pitch System AEPC
call
GE
AEAA
n/a
Circuit Board
call
GE
AEAA
n/a
Circuit Board
call
GE
AEAA board
n/a
Circuit Board
call
GE
AEBI
n/a
Circuit Board
call
GE
AEPS
n/a
Power Supply
call
GE
CSC143-4000
n/a
Power Supply
call
GE
DS200SDCCG5AHD
n/a
Drive Control Card
call
GE
DS200TCCAG1BAA
TC2000
Analog I/O-EX
call
GE
DS200TCCAG1BAA
n/a
Circuit Board
call
GE
DS200TCCBG1BED
n/a
Extended Analog-EX
call
GE
DS200TCDAH1BGD
n/a
Circuit Board
call
GE
DS200TCDAH1BHD
n/a
Dig. I/O Bd. Conf. C
call
GE
DS200TCEAG1BTF
n/a
Emergency Over Speed
call
GE
DS200TCEBG1BAA
n/a
Comm. Circuits for T
call
GE
DS200TCPDG1BEC
n/a
Power Distribution M
call
GE
DS200TCPSG1APE
n/a
DC Input Power Supply
call
GE
DS200TCQAG1BHF
n/a
Circuit Board
call
GE
DS200TCQCG1BJF
n/a
(RST) Overflow Board
call
GE
DS200TCRAG1AC
n/a
Relay Output Board
call
GE
DS200UPSAG1AFD
n/a
Power Supply
call
GE
DS3800HAIC/RR
n/a
n/a
call
GE
DS3800HPRB1C1C
n/a
Pulse Rate BD
call
GE
DS3820LT4A.1C1A
n/a
LodTrak IV
call
GE
DS820AIRB/RR
n/a
n/a
call
GE
EP3957C3
AF300
gate driver card for variable frequency drive.
call
GE
F-2060-0636 Rev.A
n/a
Circuit Board
call
GE
FC200120-03
n/a
Circuit Board
call
GE
G32090
n/a
Circuit Board
call
GE
H002
n/a
Power Supply
call
Ge
ic3600krsv2b1b
n/a
n/a
$480.00
GE
IC3645LXCD1
n/a
PLC
call
GE
IC693MDL930C
n/a
Circuit Board
call
GE
IS200AEADH1AAA
n/a
Circuit Board
call
GE
IS200AEBMG1AFB
n/a
Rotor IGBT
call
GE
IS200AEPAH1ACB
n/a
Circuit Board
call
GE
IS200AEPAH1AEC
n/a
Circuit Board
call
GE
IS200AEPCH1BAA
n/a
Circuit Boards
call
GE
IS200AEPCH1BAA and IS210BTPBH2BMD
n/a
Circuit Board
call
GE
IS200BAIAH1BEE
n/a
Circuit Board
call
GE
IS200DSPXH1CAA
n/a
Circuit Board
call
GE
IS200RAPAG1BCA
n/a
Circuit Board
call
GE
IS200VTURH1BAA
n/a
Card
call
GE
IS200VTURH1BAC
n/a
Circuit Board
call
GE
IS200WETAH1AEC
n/a
Circuit Board
call
GE
IS200WETAH1APR2FA/00
n/a
Circuit Board
call
GE
IS200WETAH1APR3
n/a
CIRCUIT BOARD
call
GE
IS200WETAHIADC
n/a
Circuit Board
call
GE
IS200WETAHIADC FA/00
n/a
CIRCUIT BOARD
call
GE
IS200WETAHIAEC
n/a
Circuit Board
call
GE
IS200WETAHIAPR2FA100
n/a
Circuit Board
call
GE
IS200WETBH1APR1
n/a
Power Board
call
GE
IS200WETBH1BAA
n/a
Power Supply
call
GE
IS2020RKPSG3A
n/a
power supply
call
GE
IS210AEAAH1BDA
n/a
Circuit Board
call
GE
IS210AEAAH1BGB
n/a
Circuit Board
call
GE
is210aebih1BAA
n/a
Circuit Board
call
GE
IS210AEBIH1BAB
n/a
Circuit Board
call
GE
IS210AEBIH1BEA
n/a
Circuit Board
call
GE
IS210AEBIH3BEC
n/a
circuit board
call
GE
IS210AEBIHIBEA
n/a
Circuit Board
call
GE
IS210AEPSG1AFC
n/a
power supply
call
GE
IS210BTPBH2BMD
n/a
Circuit Boards
call
GE
IS210MACCH1AFG
n/a
CIRCUIT BOARD
call
GE
IS215UCVEM01A
n/a
Circuit Board
call
GE
IS400AEBMH1AGD
n/a
CIRCUIT BOARD
call
GE
klc-20hs
n/a
Monitor
call
GE
KLC-20HS
n/a
Monitor
call
GE
LNR 7681
n/a
Circuit Board
call
GE
MA-5016C 130
n/a
oven Smart board
call
GE
Multilin MTM Plus
n/a
n/a
call
GE
PCA000347
n/a
PCI Framing Board
call
GE
PCA000347 01
n/a
Circuit Board
call
GE
PCA000347_01
n/a
Circuit Board
call
GE
PV33-4M-110
n/a
Circuit Board
call
GE
QPL21100C2P-C
Quickpanel
n/a
call
GE
SPM-PF
n/a
RELAY
call
GE
TCDAG#B 6DA05
n/a
Circuit Board
call
GE
wb27k5038
n/a
circuit board/overlay for oven
call
GE
wb27k5115 & wb27k5082
n/a
Circuit Board
call
GE Fanuc
1062
n/a
Monitor
call
GE Fanuc
1C693ALG392B
n/a
Output Module
call
Ge Fanuc
44a720058-002
operator interface unit
DISPLAY
$600.00
Ge Fanuc
44a736280-001r01
iws-1623
n/a
$2,400.00
Ge Fanuc
531x124msdagg1
va-5 mfc suppression
n/a
$324.00
Ge Fanuc
531x171tmaads2
n/a
n/a
$450.00
Ge Fanuc
531x171tmaaes2
mic app board
n/a
$450.00
GE Fanuc
A06B-0371-B577#7000
n/a
AC Servo Motor
call
GE Fanuc
A06B-0850-B395#3000
n/a
AC Spindle Motor
call
Ge Fanuc
a16b-2201-0470
n/a
n/a
$1,200.00
GE Fanuc
IC200UDR005-BA
VersaMax
n/a
call
GE Fanuc
IC600KD510B
9070
Operator Interface
call
Ge Fanuc
ic610cpu105b
cpu w 1k ram module
n/a
$250.00
GE Fanuc
IC660EPM100J
n/a
PLC Power Supply
call
Ge Fanuc
ic693alg390d
n/a
n/a
$360.00
Ge Fanuc
ic693alg442b
n/a
n/a
$519.00
Ge Fanuc
ic693cpu323k
n/a
n/a
$342.00
Ge Fanuc
ic693cpu323p
n/a
n/a
$342.00
Ge Fanuc
ic693mdl740f
n/a
n/a
$250.00
GE Fanuc
IC693MDL741E
n/a
PLC Module
call
GE Fanuc
IC693PWR321N
n/a
Power Supply
call
Ge Fanuc
ic693pwr321s
n/a
n/a
$250.00
GE Fanuc
IC697ALG230C
n/a
PLC Module
call
Ge Fanuc
ic697cmm711
n/a
n/a
$914.00
Ge Fanuc
ic697mdl653
n/a
n/a
$500.00
GE Fanuc
IC697MDL750
n/a
PLC Module
call
GE Fanuc
IC752DPA062-BB
n/a
Monitor
call
GE Fanuc
MM122300 CIA/S
9070
n/a
call
GE Fanuc
QPI2D100L2P/B-D
n/a
Touch Screen
call
GE Fanuc
QPJ2D100S2P
n/a
QuickPanel Jr
call
GE Fanuc-Husky
CIMPLICITY MMI
n/a
Control
call
GE Harmon
60486A
n/a
n/a
call
GE Healthcare
28407365ACSAA
n/a
P900 Pump Main Board
call
GE Healthcare
28900824AAU817
n/a
P900 Pump Main Board
call
GE Healthcare
5112470-3
n/a
Geyms GTCB Board
call
GE Healthcare
56114534AE9AA50059
n/a
Circuit Board
call
GE Healthcare
56114534AFSAA71071
n/a
Circuit Board
call
GE Healthcare
56303365BAS602
n/a
UV-900 Main Board
call
GE Healthcare
56303365BCUN14
n/a
UV-900 Mainboard
call
GE Healthcare
56304594AGHN24
n/a
P900 Pump Main Board
call
GE Healthcare
56304594ATS021
n/a
P900 Pump Main Board
call
GE Healthcare
56304594AUT414
n/a
P900 Pump Main Board
call
GE Healthcare
56304594AUT527
n/a
P-900 Main Board
call
GE Healthcare
56304594AUT607
n/a
P-900 Main Board
call
GE Healthcare
56304594AUT623
n/a
P900 Pump Main Board
call
GE Healthcare
56304594AUT912
n/a
P-900 Main Board
call
GE Healthcare
56304594AXV209
n/a
P-900 Mainboard
call
GE Healthcare
56304594AXV305
n/a
P900 Pump Main Board
call
GE Healthcare
56313128AAMO20
n/a
P900 Pump Main Board
call
GE Healthcare
56950015AJSAA83984
n/a
Frac-950 Mainboard
call
GE Healthcare
56950015AJSAA88306
n/a
Frac-950 Mainboard
call
GE Healthcare
56950015APS621
n/a
Frac-950 Mainboard
call
GE Healthcare
56950015APUD05
n/a
Frac-950 Mainboard
call
GE Healthcare
EBL28409533AESAB18063
n/a
UPC-900 Board
call
GE Healthcare
PCA000547
n/a
Fox-Pop Board
call
GE Healthcare
unknown
n/a
Circuit Board
call
GE Lighting
DLC-G1212
n/a
Lighting Controller
call
GE Marquette
PWA 801212-006
n/a
Circuit Board
call
GE Medical
N-LPOW
n/a
Power Supply
call
Ge Medical Systems
46-264982g1
n/a
n/a
$360.00
GE Monogram
08086649
n/a
Circuit Board
call
GE Multilin
215B8070G5
n/a
Circuit Board
call
GE Multilin
750-P5-G5-S5-HI-A20-R
n/a
Feeder Management Relay
call
GE Multilin
760
n/a
n/a
call
GE Multilin
MTM Plus -120
n/a
Monitor relay
call
GE Multilin
PLE3ESBG04
n/a
Power Factor Relay
call
GE Multilin
SR760
n/a
n/a
call
GE Security
Model KLC-20H8
n/a
20 inch LCD
call
GE Security
TR3020WDM
n/a
Control Box
call
GE Valutrol
6v15f3528
n/a
CNC
call
GE Wind
n/a
Circuit Board
call
GE Wind
is210aeaah1bda
n/a
Circuit Board
call
GE Wind
is210aebih1bab
n/a
Circuit Board
call
GE WIND
unknown
n/a
Circuit Board
call
GE WIND
ux90901901127
n/a
Circuit Board
call
GE-Fuji Electric
6KG1143005X1B1
n/a
Drive
call
GE/Datex-Ohmeda
AS3 Monitor
n/a
n/a
call
GEABRIDGE
2500M/30M/5LD/10-27
n/a
Encoder
call
GEC
23X 2198
n/a
Circuit Board
call
GEC
23X2195DRL
n/a
Circuit Board
call
GEC
2640-80007
23X-2640
I/O Board
call
GEC
2640-80011
23X-2640
I/O Board
call
GEC ALSTHOM
50.04.04c c60
n/a
Circuit Board
call
Gec Alsthom
cms 3250306v2
convertisseur
n/a
$1,800.00
Gec Alsthom
rtr 60-8-16
n/a
n/a
$960.00
GEC Alsthom, Servo Motor
RT240H
n/a
n/a
call
gec lamanter
n/a
Circuit Board
call
GecAlsthon Parvex
P61544b
n/a
Servo Motor
call
gefeg-neckar
845297
n/a
motor
call
GEFEG-NECKAR
G54 5Z00000403/IP40
n/a
Servo Drive
call
Gefran
1000 (1000N-1R-2 M.5)
n/a
n/a
call
Gefran
2300-sw-3r-1-s
n/a
Circuit Board
call
Gefran
mc-r4 me-ro
n/a
n/a
$300.00
Gefran
rd97pd1t 599c
n/a
n/a
$480.00
Gefran
unknown
n/a
PLC and Monitor
call
Gefran 800
RRR0-10020-000
n/a
n/a
call
GEFRAN ELECTRONIC
1000-R0-2R-0-1-M19
n/a
Controller
call
GEFRAN ELECTRONIC
ADA.VOL/AO/A15
n/a
TEMPERATURE CONTROL
call
GEFRAN ELECTRONIC
AVY1007-KBX
n/a
Drive
call
GEFRAN ELECTRONIC
NTG3PC/TFT
n/a
Monitor
call
Gefran Electronica
Unknown
n/a
Temperature Control
call
Gel Alsthom
rs440gdt6v
n/a
n/a
$960.00
Gemco
1988-m-10-xll
quick-set ii
n/a
$552.00
Gemco
1989
n/a
n/a
$852.00
Gemco
1995b-l6mx
n/a
n/a
$900.00
Gemco
sd-2842-c
n/a
n/a
$792.00
Gemco
sd0284200
n/a
n/a
$750.00
GEMS Solar
8000i
n/a
n/a
call
GEMS Solar
801674-001 E
8000i
GEMS Solar 8000i Power Supply PC Board
call
GEMS Solar 8000i power supply pc board
801674-001
n/a
n/a
call
GenArt
019073
n/a
Circuit Board
call
Genco
100-68-0159
001-68-1402
n/a
$429.00
Gencor Industries
BC250
n/a
Control
call
Gendex
124-0112G1
n/a
Circuit Board
call
Gendex
124-0234G2V11
n/a
HVDC Converter Board
call
Gendex
124-0252G1
n/a
Circuit Board
call
Gendex
124-0253G1
n/a
Circuit Board
call
Gendex
124-0276 G2V5
8500
Circuit Board
call
Gendex
124-0276G2V1
n/a
Circuit Board
call
gendex
46-404834g1
n/a
gx 770 x-ray timer cont. pcb
call
Gendex
765DC
n/a
Circuit Board
call
Gendex
GSX-700
n/a
Digital sensor
call
Gendex
unknown
n/a
Dental
call
GENDEX DENTAL SYSTEMS (KAVO)
124-0112G1
n/a
CONTROL LOGIC BOARD.
call
Gendx
n/a
Circuit Board
call
General Automation
31d02350a01
n/a
n/a
$2,400.00
General Automation
31d02522a
n/a
n/a
$2,400.00
General Battery-Hertner
IQH5159 Rev A
n/a
Circuit Board
call
General Controls
29a23
n/a
n/a
$250.00
General DataComm, Inc.
GPS-14
n/a
Power Supply
call
General Digital
gdx-host-6
n/a
n/a
$390.00
General Digital
vuepoint ii controller
n/a
n/a
$250.00
General Digital
vuepoint ii plasma cntrl
plasma controller
n/a
$250.00
General Dynamics
R2670B
n/a
System Analyzer
call
General Dynamics
VAMP-WN10M-R
n/a
n/a
call
General Electric
0621l0462-g001
n/a
n/a
$1,548.00
General Electric
125d458aagr2
125d381ffg1
n/a
$966.00
General Electric
125d458ayh1
n/a
n/a
$2,278.00
General Electric
169c2770g2
n/a
n/a
$420.00
General Electric
171b3784g4
ev-10
n/a
$250.00
General Electric
17fb101
n/a
n/a
$3,000.00
General Electric
17fb104b1
n/a
n/a
$1,320.00
General Electric
17fb140a2r
2 bd assy
n/a
$3,692.00
General Electric
186c8105g03
n/a
n/a
$780.00
General Electric
193x197aag01
n/a
n/a
$632.00
General Electric
193x525abg01
n/a
n/a
$1,296.00
General Electric
193x527acg01
n/a
n/a
$1,014.00
General Electric
193x529bbg01
n/a
n/a
$2,196.00
General Electric
193x530bbg02
n/a
n/a
$1,797.00
General Electric
193x532acg01
n/a
n/a
$1,530.00
General Electric
193x532adg01
n/a
n/a
$1,530.00
General Electric
193x537agg01
n/a
n/a
$2,682.00
General Electric
193x546aeg01
n/a
n/a
$786.00
General Electric
193x711aeg03
n/a
n/a
$894.00
General Electric
1c752dpa062-bb
datapanel 1062
n/a
$3,600.00
General Electric
1d11166
2-zpi-g01
n/a
$1,440.00
General Electric
241d183g
n/a
n/a
$1,518.00
General Electric
36a352952ac-a
n/a
n/a
$250.00
General Electric
3s7505kf152a1
n/a
n/a
$276.00
General Electric
3s7505pg520a1
n/a
n/a
$250.00
General Electric
4006l5801g001
n/a
n/a
$780.00
General Electric
4136j63-g01
4136j49-1
n/a
$960.00
General Electric
421D183G
n/a
n/a
call
General Electric
421d183g
fh x1-2-93
n/a
$1,518.00
General Electric
421D183G1
n/a
Thermal Conductivity Gas Analyzer
call
General Electric
448304609-003
n/a
n/a
$250.00
General Electric
44a294537-g01
n/a
MISC-PCB
$759.00
General Electric
44a295191
n/a
n/a
$2,400.00
General Electric
44a296334-001
n/a
n/a
$1,044.00
General Electric
44a297035-g05
n/a
n/a
$250.00
General Electric
44a297038-g03
n/a
n/a
$250.00
General Electric
44a297041-g03
ic600cb513b
n/a
$342.00
General Electric
44a297094-g01
44a717610-001
n/a
$600.00
General Electric
44a301996
n/a
n/a
$264.00
General Electric
44a394624-g01
n/a
n/a
$720.00
General Electric
44a398711-g02
44b399292-001
n/a
$804.00
General Electric
44a398714-g02
n/a
n/a
$1,002.00
General Electric
44a398731-g01
n/a
n/a
$738.00
General Electric
44a3987731-g01
n/a
n/a
$660.00
General Electric
44a398786-g07
44a719208-001
n/a
$816.00
General Electric
44a398786-g08
n/a
n/a
$816.00
General Electric
44a398788-g05
44a717674-001
n/a
$462.00
General Electric
44a398795-g04
44a717684-001
n/a
$468.00
General Electric
44a398797-g04
n/a
n/a
$864.00
General Electric
44a399729-g01
pwmp4b
n/a
$1,011.00
General Electric
44a399734-g01
cpu
n/a
$1,848.00
General Electric
44a399739-g01
n/a
n/a
$1,308.00
General Electric
44a399742-g01
44b399262-001
n/a
$1,050.00
General Electric
44a399746-g01
n/a
n/a
$780.00
General Electric
44a399752-g01
n/a
n/a
$660.00
General Electric
44a717574-g01-44a717558
bf929k
n/a
$486.00
General Electric
44a717584-g01
n/a
n/a
$546.00
General Electric
44a717592-g01
44a723618-001
n/a
$660.00
General Electric
44a717610-001
44a297094-g01
n/a
$600.00
General Electric
44a719304-104 r04
44a719251-002
n/a
$972.00
General Electric
44a719309-101
44a719247-101
n/a
$1,098.00
General Electric
44a719348-103r08
44a723614-001r02 4
n/a
$1,230.00
General Electric
44a719977-015
n/a
n/a
$474.00
General Electric
44a723618-001
44a717592-g01
n/a
$660.00
General Electric
44a963095-g03
n/a
n/a
$4,152.00
General Electric
44A963095-G03RS
n/a
Drive Assembly
call
General Electric
44aa719343-101
n/a
n/a
$984.00
General Electric
44b310293
n/a
n/a
$420.00
General Electric
44b398642-001
n/a
n/a
$660.00
General Electric
44b399844-002-11
n/a
n/a
$1,452.00
General Electric
44c331882g01
n/a
n/a
$1,846.00
General Electric
469-P5-HI-A20-E
n/a
Motor Managment Relay SR469-RELAY
call
General Electric
531x100cchapm1
n/a
n/a
$2,877.00
General Electric
531x111pshaeg1
f31x111pshaeg1
n/a
$930.00
General Electric
531x111pshagg1
f31x111psafg1
n/a
$1,008.00
General Electric
531x111pshakg3
n/a
n/a
$1,200.00
General Electric
531x111pshang3
n/a
n/a
$912.00
General Electric
531x111pshawg3
n/a
n/a
$1,200.00
General Electric
531x113psfarg1
n/a
n/a
$1,280.00
General Electric
531x121pcrahg1
n/a
n/a
$522.00
General Electric
531x211kldadg1
n/a
n/a
$1,332.00
General Electric
531x300ccagm5
n/a
n/a
$2,160.00
General Electric
531x300cchagm2
n/a
n/a
$1,356.00
General Electric
531x300cchaxm3
n/a
n/a
$2,876.00
General Electric
531x301dccafg2
n/a
n/a
$1,440.00
General Electric
531x301dccagg2
n/a
n/a
$1,440.00
General Electric
531x306lccbag3
n/a
n/a
$600.00
General Electric
55b529832g1
n/a
n/a
$2,400.00
General Electric
5701-9102
n/a
n/a
$600.00
General Electric
5py59jy2
n/a
n/a
$1,248.00
General Electric
5py59jy24
n/a
n/a
$1,248.00
General Electric
68a94441861-c
n/a
n/a
$300.00
General Electric
6kaf323015esa1
af300es
n/a
$1,191.00
General Electric
6kaf343003esa1
n/a
n/a
$948.00
General Electric
6kaf343010esa1
af300es
n/a
$1,134.00
General Electric
6kaf343030esa1
af300es
n/a
$2,148.00
General Electric
6kdv3280q2b20d1
dv-300
n/a
$3,600.00
General Electric
6vaf343010b-a2
n/a
n/a
$1,140.00
General Electric
6vfwc15jra
n/a
n/a
$282.00
General Electric
6VGf2007DE
n/a
DC Speed Control
call
General Electric
9-306070000000
n/a
n/a
$420.00
General Electric
a16b-1211-0062-06 b
n/a
n/a
$738.00
General Electric
a16b-1211-0150-12 c
n/a
n/a
$2,172.00
General Electric
ao3b-0405-b001
n/a
n/a
$1,758.00
general electric
DS200DCFBG1BKC
n/a
PC BOARD DC POWER & FEEDBACK
call
General Electric
ds200dtbgg1aaa
n/a
n/a
$300.00
General Electric
ds200imcpg1c
n/a
n/a
$3,000.00
General Electric
ds200lppag1aaa
n/a
n/a
$250.00
General Electric
ds200tbqbg1acb
n/a
n/a
$300.00
General Electric
ds200tbqcg1aaa
n/a
n/a
$300.00
General Electric
ds200tceag1adb
n/a
n/a
$1,200.00
General Electric
ds200tceag1aeb
n/a
n/a
$1,200.00
General Electric
ds200tceag1btf
n/a
n/a
$1,200.00
General Electric
ds200tcpsg1ale
n/a
n/a
$1,200.00
General Electric
ds200tcqag1adc
n/a
n/a
$2,400.00
General Electric
ds200tcqag1aec
n/a
n/a
$2,400.00
General Electric
ds200tcqag1afc
n/a
n/a
$2,400.00
General Electric
ds200tcqcg1afc
n/a
n/a
$600.00
General Electric
ds200tcqcg1ajd
n/a
n/a
$900.00
General Electric
ds200tcqcg1bjf
n/a
n/a
$900.00
General Electric
ds200tctgg1adc
n/a
n/a
$600.00
General Electric
ds215tcdag1bzz01a
n/a
n/a
$1,800.00
General Electric
ds3800hcic1e1e
n/a
n/a
$1,200.00
General Electric
ds3800hfpb
n/a
n/a
$2,184.00
General Electric
ds3800hfpg1d1d
n/a
n/a
$2,748.00
General Electric
ds3800hfxc1j1f
n/a
n/a
$2,862.00
General Electric
ds3800hlca1d1e
n/a
n/a
$2,250.00
General Electric
ds3800hmpf1e1f
n/a
n/a
$1,390.00
General Electric
ds3800hpla1b
n/a
n/a
$1,440.00
General Electric
ds3800hrrb1c1b
n/a
n/a
$1,836.00
General Electric
ds3800hrrb1d1d
n/a
n/a
$1,998.00
General Electric
ds3800hxpd1b
cpu expander
n/a
$2,160.00
General Electric
ds3800hxpd1b1d
n/a
n/a
$2,160.00
General Electric
ds3800nfed
n/a
n/a
$2,154.00
General Electric
ds3800nfoa
n/a
n/a
$2,208.00
General Electric
ds3800ngpa1b1c
n/a
n/a
$1,626.00
General Electric
ds3800ngrdieid
n/a
n/a
$774.00
General Electric
DS3800NHFA
n/a
power supply control card
call
General Electric
ds3800npse1c1c
n/a
n/a
$2,448.00
General Electric
ds3800nrma1c1c
n/a
n/a
$1,800.00
GENERAL ELECTRIC
DS3820LT4A
n/a
MODULE
call
General Electric
DS3820LT4A.1C1A
n/a
LodTrak iv
call
General Electric
ds3820lt4e-1b1a
n/a
n/a
$1,542.00
General Electric
ds3820lt4e-1d1a
lodtrak iv
n/a
$1,542.00
General Electric
ds3820lta-1a1a
n/a
n/a
$1,104.00
General Electric
ds3820ps1b
n/a
n/a
$3,522.00
General Electric
GEJ-7501
SECMOD 3
Spectra ECM
call
General Electric
h-10-b
n/a
n/a
$420.00
General Electric
ic3600krsd2a1c
n/a
n/a
$546.00
General Electric
ic3606tpaw1a
n/a
n/a
$1,980.00
General Electric
ic3610svaa2a
n/a
n/a
$780.00
General Electric
ic3645lkxcd1-mk
n/a
n/a
$250.00
General Electric
ic3645lxcd1-mk
n/a
n/a
call
General Electric
ic3650ssnc1c
n/a
n/a
$468.00
General Electric
ic3655a 111
n/a
n/a
$798.00
General Electric
ic600cb502k
n/a
n/a
$600.00
General Electric
ic600kd510e-rs
n/a
n/a
$978.00
General Electric
ic600pm500b
n/a
n/a
$600.00
General Electric
ic600pm502b
n/a
n/a
$492.00
General Electric
ic600pm503b
n/a
n/a
$492.00
General Electric
ic600yb830b
n/a
n/a
$660.00
General Electric
ic600yb900b
i o transmitter
n/a
$348.00
General Electric
ic600yb915c
2 bd assembly
n/a
$759.00
General Electric
ic610chs110a
n/a
n/a
$250.00
General Electric
ic610cpu101b
n/a
n/a
$288.00
General Electric
ic610cpu101c
n/a
n/a
$288.00
General Electric
ic610cpu104b
n/a
n/a
$250.00
General Electric
ic610cpu104c
n/a
n/a
$288.00
General Electric
ic610cpu106a
n/a
n/a
$288.00
General Electric
ic610mdl106b
n/a
n/a
$250.00
General Electric
ic610mdl125a
n/a
n/a
$250.00
General Electric
ic610mdl125b
n/a
n/a
$250.00
General Electric
ic610mdl158a
n/a
n/a
$250.00
General Electric
ic610mdl175b
n/a
n/a
$250.00
General Electric
ic610mdl180a
n/a
n/a
$250.00
General Electric
ic610mdl182a
n/a
n/a
$250.00
General Electric
ic610prg105a
n/a
n/a
$250.00
General Electric
ic630cpu301a
series three
n/a
$984.00
General Electric
ic630mdl325a
n/a
n/a
$250.00
General Electric
ic630mdl375a
n/a
n/a
$432.00
General Electric
ic630mdl375b
n/a
n/a
$432.00
General Electric
ic630pwr310a
n/a
n/a
$300.00
General Electric
ic655cpu500e
n/a
n/a
$5,837.00
General Electric
ic655cpu500j
n/a
n/a
$1,980.00
General Electric
ic660bba020
n/a
n/a
$600.00
General Electric
ic660bba104
n/a
n/a
$2,314.00
General Electric
ic660bba106l
n/a
n/a
$588.00
General Electric
ic660bbd023
n/a
n/a
$540.00
General Electric
ic660bbd025
n/a
n/a
$588.00
General Electric
ic660bbd101
n/a
n/a
$474.00
General Electric
ic660bbs102
n/a
n/a
$540.00
General Electric
ic660eba020a
n/a
n/a
$642.00
General Electric
ic660eba020d
n/a
n/a
$642.00
General Electric
ic660eba020k
n/a
n/a
$642.00
General Electric
ic660eba104k
n/a
n/a
$642.00
General Electric
ic660ebd020b
n/a
n/a
$606.00
General Electric
ic660ebd024m
n/a
n/a
$642.00
General Electric
ic660ebs103l
genius block
n/a
$330.00
General Electric
ic660ela020a
n/a
n/a
$720.00
General Electric
ic660tbd024k
n/a
n/a
$250.00
General Electric
ic660tsa020a
n/a
n/a
$250.00
General Electric
ic692cpu211f
series 90-20
n/a
$250.00
General Electric
ic692cpu211h
n/a
n/a
$250.00
General Electric
ic692mdr541c
n/a
n/a
$250.00
General Electric
ic693acc310a
n/a
n/a
$252.00
General Electric
ic693apu302f
n/a
n/a
$830.00
General Electric
ic693cpu311k
n/a
n/a
$258.00
General Electric
ic693cpu311r
n/a
n/a
$360.00
General Electric
ic693cpu313n
n/a
n/a
$250.00
General Electric
ic693cpu331-ce
cpu module
n/a
$473.00
General Electric
ic693cpu331u
n/a
n/a
$576.00
General Electric
ic693cpu331y
cpu module
n/a
$473.00
General Electric
ic693mdl
n/a
n/a
$250.00
General Electric
ic693mdl240c
n/a
n/a
$252.00
General Electric
ic693mdl241c
n/a
n/a
$250.00
General Electric
ic693mdl330f
n/a
n/a
$250.00
General Electric
ic693mdl340d
n/a
n/a
$324.00
General Electric
ic693mdl645d
n/a
n/a
$250.00
General Electric
ic693mdl646c
input
n/a
$250.00
General Electric
ic693mdl740e
output
n/a
$250.00
General Electric
ic693mdl940
n/a
n/a
$252.00
General Electric
ic693mdl940c
n/a
I/O ASSEMBLY
$250.00
General Electric
ic693mdl940d
n/a
n/a
$250.00
General Electric
ic693mdl940e
n/a
n/a
$250.00
General Electric
ic693mdl940f
n/a
n/a
$252.00
General Electric
ic693pwr321
n/a
n/a
$250.00
General Electric
ic693pwr3215
n/a
POWER SUPPLY
$250.00
General Electric
ic693pwr321aa
series 90-30
n/a
$300.00
General Electric
ic693pwr321p
90-30
n/a
$250.00
General Electric
ic693pwr321r
n/a
n/a
$250.00
General Electric
ic693pwr321s
series 90-30
n/a
$250.00
General Electric
ic693tcm302b
n/a
n/a
$384.00
General Electric
ic693ual006rp1
n/a
n/a
$480.00
General Electric
ic697bem731r
n/a
n/a
$840.00
General Electric
ic697cmm742-fd
n/a
n/a
$2,400.00
General Electric
ic697cpm925ab
n/a
n/a
$6,640.00
General Electric
ic697cpu781
n/a
n/a
$2,580.00
General Electric
ic697pwr711f
n/a
n/a
$573.00
General Electric
ic752dpa062-bb
n/a
n/a
$3,600.00
General Electric
ic752dpa062a
n/a
n/a
$3,600.00
General Electric
IS215UCVEM01A
n/a
Circuit Board
call
General Electric
mc-r4 n-468
n/a
n/a
$300.00
General Electric
mc-r4-mc-ro-l6
n/a
n/a
$300.00
General Electric
ps3005-aoo
n/a
n/a
$684.00
General Electric
sff201b1a
static frequency relay
n/a
$720.00
General Electric
skm0m1
n/a
n/a
$1,020.00
General Electric
sr469-p5-hi-a20
sr469-relay
n/a
$1,518.00
General Electric
srba120a10a
n/a
n/a
$250.00
General Electric
WB27X10216
n/a
Circuit Board
call
General Electric
WR55X10942
n/a
Circuit Board
call
General Electric Mark VI
IS215VCMIH2B
n/a
Circuit Board
call
General Electric Mark VI
ISO200VAIC H1C
n/a
Circuit Board
call
General Electric MarkVI
IS200TPROH1BBB
n/a
Circuit Board
call
General Electronics
unknown
n/a
Touch Screen
call
General Monitors
18-01-090
gas monitor 0-100 lel
n/a
$260.00
General Monitors
18-01-300
18-01-303
n/a
$360.00
General Monitors
1800610
readout board
n/a
$300.00
General Monitors
1800664
readout board
n/a
$300.00
General Monitors
cca20555
n/a
n/a
$260.00
General Monitors
cca20555-1
alarm board
n/a
$260.00
General Music
motherboard
n/a
mother board for Sapphire electronic organ
call
GENERAL TOUCH
3001154-001
OTL15JR
n/a
call
GENERAL TOUCH
300152-001
OTL15JR
n/a
call
general touch
OTL15JR
n/a
monitor
call
General Touch
OTL15JRS-04
n/a
LCD monitor
call
General Touch
OTL19S-04-JS
n/a
Jukebox
call
Genie
105295
n/a
Circuit Board
call
GENIE
251498 Rev.F
n/a
Circuit Board
call
GENIE
44678
n/a
Connector Board
call
GENIE
44678 Rev C
n/a
Genie Connector Board
call
GENIE
44680
n/a
Circuit Board
call
GENIE
44680 Rev C
n/a
Control Circuitboard
call
GENIE
44689
n/a
Circuit Board
call
GENIE
44689 Rev. C
n/a
Circuit Board
call
GENIE
46276 A
n/a
Control Unit
call
Genie
67650
n/a
circuit board for a genie lift.
call
GENIE
76377
n/a
Control Box
call
GENIE
76378
n/a
Control Box
call
GENIE
HB600-24B
n/a
Battery Charger
call
Genie
TMZ34-2000 67650 re
n/a
Connector board for a TMZ34/19 towable boom lift.
call
Genie
unknown
n/a
Circuit Board
call
Genisys
SPX
n/a
Scanner
call
Genisys
SPX OTC
n/a
Scanner
call
Genrad
1658-9620
digibridge
n/a
$1,542.00
GENTALA
KIT-15WB
n/a
touch screen monitor
call
gentela
kit-15wb
n/a
lcd & touchscreen assy
call
Geo.Martin Co.
b-719895-02
n/a
n/a
$250.00
Geo.Martin Co.
enc2 ver-2-00
n/a
n/a
$324.00
Georator
T2FC-11-500W
n/a
AC Power Source
call
George Risk Industries
2-336-013
n/a
n/a
$360.00
Georgii Kobold
KSY 4612.30 R6-4/S96/X
n/a
Brushless Servomotor
call
Georgii Kobold
KSV 12/30 N2-K5/ZK/P1/G3 S51/SA
n/a
Spin Motor Controller (Resolver)
call
GEORGII KOBOLD
KSV 12/30 N2-KK/ZK/P1/G3 S51/SC
n/a
Servo Drive
call
Georgii Kobold
KSY 4612.30 R6-4/S96
n/a
Brushless Servomotor
call
Georgii Kobold
KSY 4612.30 R6-4/S96/X
n/a
SERVO MOTOR
call
Georgii Kobold
KSY46480R6/XF/W/S113/SB1
n/a
Servo Motor
call
Gepruft
(no part #)
n/a
diecutter circuit board
call
Gepruft
384
n/a
diecutter
call
GEPRUFT
947027
n/a
Circuit Board
call
GEPRUFT
HEA9750303201
n/a
Circuit Board
call
Gepruft
MD.SP.0035.0172
n/a
Processor
call
Gerber
d-49230
n/a
n/a
$600.00
gerber
gsp 69045
n/a
circuit board
call
Gerber
P52540C-01
n/a
Control Board
call
Gerber
unknown
n/a
Circuit Board
call
Gerber Technology
P54601A
n/a
Circuit Board
call
Germann+Gsell Ag
lr-1b
n/a
n/a
$420.00
Gerrard
CXXC804475
Model 1550 Bander
n/a
call
Gerrard
CXXC804475
n/a
Circuit Board
call
GES
201114
n/a
Control Board
call
Gespac
GES SBS 6AH
n/a
n/a
call
GESPAC
GESFDC-2B
n/a
Circuit Board
call
GESPAC
GESSBS-4A 8810
n/a
Circuit Board
call
GESPAC
GESSBS-4A 8810TE
n/a
Circuit Board
call
GETINGE CASTLE
89170
n/a
Circuit Board
call
GETINGE CASTLE
89170 REV D
n/a
Circuit Board
call
Getinge/Castle Steam
89170
n/a
PC Control Board for Sterilizer
call
GETTY
16-0376-09
n/a
SERVO MOTOR
call
GETTY
A3120-001
n/a
Amplifier
call
GETTY'S
11-1010-052
n/a
SCR servo controller
call
Getty's
11-1060-01
n/a
Servo Drive
call
Getty's
11-1060-01
n/a
Servo Drive
call
GETTY'S
A121-09113-G04
n/a
Servo Drive
call
GETTY'S
M113-A10K-900B
n/a
Servo Motor
call
GETTY'S
N102-23948M-2
n/a
Servo Controller
call
Getty's
N350
n/a
Servo Drive`
call
Getty's
PS3105-000
n/a
Power Supply
call
GETTYS
00-0089-00
n/a
INTERFACE CIRCUIT BOARD
call
Gettys
11-0089-00
n/a
n/a
$250.00
GETTYS
11-0090-00
n/a
Circuit Board
call
GETTYS
11-0200-00
n/a
CIRCUIT BOARD
call
GETTYS
11-0200-114
n/a
CIRCUIT BOARD
call
GETTYS
11-1010-57
n/a
Servo Drive
call
Gettys
11-1011-02
n/a
Servo Controller
call
Gettys
11-1013-00
n120
n/a
$944.00
Gettys
11-1015-15
n/a
Controller
call
Gettys
11-1015-29
n/a
Drive
call
Gettys
11-1015-29 N350
n/a
Drive
call
Gettys
11-1060-37
N360
DC drive
call
Gettys
14-0024-03
n/a
n/a
$250.00
GETTYS
14-0027-00
n/a
SIGNAL SELECTOR CIRCUIT BOARD
call
Gettys
16-0376-17
n/a
Servo Motor
call
Gettys
16-1373-10
n/a
servomotor
call
Gettys
339-0006-01
n/a
Servo Drive
call
Gettys
44-0035-00
n/a
n/a
$250.00
Gettys
44-0037-00
n/a
n/a
$250.00
Gettys
a111-0yyy-g04-rf
n/a
n/a
$840.00
Gettys
A243-1
n/a
CLX
call
Gettys
A3010-A01
n/a
Servo Drive
call
Gettys
A3110-001
n/a
Servo Drive
call
GETTYS
A3120-011
n/a
SERVO AMP.
call
GETTYS
A344-03
n/a
Servo Drive
call
Gettys
M344-K70A-8004-AC
n/a
Servo Motor
call
Gf Goodman
040-091-b
n/a
n/a
$366.00
Gfc Hammond
ghof 5-24
n/a
n/a
$250.00
GIDDING & LEWIS
502-03418-00
n/a
Circuit Board
call
Gidding & Lewis
M1015 E061
n/a
Servo Motor
call
Giddings & Lewis
113310
n/a
Circuit Board
call
Giddings & Lewis
217-30207-01
n/a
n/a
$480.00
Giddings & Lewis
31-0220n12
n/a
n/a
$2,006.00
Giddings & Lewis
31-50204n13
n/a
n/a
$1,200.00
Giddings & Lewis
31-50220n12
n/a
n/a
$2,006.00
Giddings & Lewis
31-50255n63
n/a
n/a
$2,006.00
Giddings & Lewis
31-50279n02
n/a
n/a
$2,006.00
Giddings & Lewis
401-34201-11
ds110
n/a
$802.00
Giddings & Lewis
401-34201-13
ds110
n/a
$802.00
Giddings & Lewis
401-34201-21
ds120
n/a
$802.00
Giddings & Lewis
401-34201-30
ds130
n/a
$802.00
Giddings & Lewis
401-34201-31
n/a
n/a
$802.00
Giddings & Lewis
401-34201-32
ds130
SERVO
$802.00
Giddings & Lewis
401-34201-33
ds130
n/a
$802.00
Giddings & Lewis
401-34201-34
ds130
n/a
$802.00
Giddings & Lewis
401-34403-00
dsm175
n/a
$1,440.00
Giddings & Lewis
401-34436-90
braking motor
n/a
$933.00
Giddings & Lewis
401-56360-00
2100
DISPLAY
$1,200.00
Giddings & Lewis
471-34201-33
ds130
n/a
$802.00
Giddings & Lewis
471-34201-34
ds130
n/a
$802.00
Giddings & Lewis
501-02989-00/502-02734-50
n/a
Circuit Board
call
Giddings & Lewis
501-03202-00
502-02814-16
n/a
$250.00
Giddings & Lewis
501-03332-00
502-02896-20
n/a
$420.00
Giddings & Lewis
501-03437-02
502-02960-01
n/a
$250.00
Giddings & Lewis
501-04758-00
502-03733-00
n/a
$250.00
Giddings & Lewis
502-02728-00
n/a
n/a
$672.00
Giddings & Lewis
502-02739-00
n/a
n/a
$1,536.00
Giddings & Lewis
502-02756-00
501-02959-00
n/a
$426.00
Giddings & Lewis
502-02814-16
501-03202-00
n/a
$250.00
Giddings & Lewis
502-02815-01
n/a
n/a
$250.00
Giddings & Lewis
502-02822-00
n/a
n/a
$258.00
Giddings & Lewis
502-02896-20
501-03332-00
n/a
$420.00
Giddings & Lewis
502-02947-01
501-03410-01
n/a
$342.00
Giddings & Lewis
502-02959-00
501-03438-00
n/a
$250.00
Giddings & Lewis
502-02960-00
501-03437-00
n/a
$250.00
Giddings & Lewis
502-02960-01
501-03437-02
n/a
$250.00
Giddings & Lewis
502-03017-21
501-03761-02
n/a
$858.00
Giddings & Lewis
502-03027-00
501-03798-00
n/a
$480.00
Giddings & Lewis
502-03174-00
n/a
n/a
$720.00
Giddings & Lewis
502-03420-01
n/a
Circuit Board
call
Giddings & Lewis
502-03512-00r2
n/a
n/a
$1,380.00
Giddings & Lewis
502-03512-00R3
n/a
Power Supply
call
Giddings & Lewis
502-03512-02
pic 900
n/a
$1,380.00
Giddings & Lewis
502-03552-00r3
n/a
n/a
$1,638.00
Giddings & Lewis
502-03567-00
n/a
n/a
$720.00
Giddings & Lewis
502-03605-00r2
pic900
n/a
$732.00
Giddings & Lewis
502-03640-02
n/a
n/a
$762.00
Giddings & Lewis
502-03642-02R1
n/a
PLC900
call
Giddings & Lewis
502-03676-20r3
pic900
n/a
$1,440.00
GIDDINGS & LEWIS
502-03813-00
n/a
CENTRAL SERVICE MODULE
call
GIDDINGS & LEWIS
502-03813-00R3
n/a
CENTRAL SERVICE MODULE
call
Giddings & Lewis
502-03839-03r1
n/a
n/a
$1,440.00
Giddings & Lewis
502-03840-03R0
n/a
PLC
call
Giddings & Lewis
502-03840-03r1
n/a
n/a
$1,080.00
Giddings & Lewis
502-04125-11R1
n/a
PLC
call
GIDDINGS & LEWIS
50203605-00R2
n/a
INPUT CARD
call
Giddings & Lewis
503-13704-00
n/a
Phase Scale Amplifier
call
Giddings & Lewis
503-16352-00
n/a
n/a
$250.00
Giddings & Lewis
503-17116-00
pic turbo processor
n/a
$1,440.00
Giddings & Lewis
503-17176-00
pic turbo processor
n/a
$1,440.00
Giddings & Lewis
503-17610-00
pic turbo processor
n/a
$1,440.00
Giddings & Lewis
503-19771-02
machine control
n/a
$1,560.00
Giddings & Lewis
503-26606-21
n/a
Motion Control
call
Giddings & Lewis
572-02777-50
n/a
Digital Interface Board
call
Giddings & Lewis
572-03567-00
n/a
Circuit Board
call
Giddings & Lewis
fs0-54593-0105
n/a
n/a
$2,340.00
Giddings & Lewis
fs054593-0071
n/a
n/a
$2,006.00
Giddings & Lewis
motor
non-braking
n/a
$933.00
Giddings & Lewis
motor-b
braking motor
n/a
$933.00
Giddings and Lewis
503-16352-00
n/a
Phase scale amp
call
Gigabyte
7vm400m-rz
n/a
motherboard with bulged capisitors
call
Gigabyte
GA-7VKMLS REV: 4.1
n/a
n/a
call
Gigabyte
GA-81HXP Motherboard
n/a
n/a
call
Gigabyte
ga-81k1100
n/a
875p motherboard
call
Gigabyte
GA-86661FXME-RZ
n/a
motherboard
call
Gigabyte
GA-8GEM667K
n/a
Motherboard
call
Gigabyte
GA-K8NSU
n/a
Motherboard
call
Gigabyte
GA-Z68MA-D2H-B3
n/a
Motherboard
call
gigabyte
unknown
n/a
Circuit Board
call
Gilson
531223B
n/a
Circuit Board
call
Glassman
ER75p04-Dm11
n/a
n/a
call
Glassman
KLO20P150-22
n/a
HV Power Supply
call
Glassman
PS/ER05R20.0GJI
n/a
Power Supply
call
Glassman
PS/EX075PCP01
n/a
Power Supply
call
GLASSMAN
PS/EX075PCP01A
n/a
Power Supply
call
Glassman
PS/KL030P090YB3
n/a
Power Supply
call
Glassman
ps/lt040p050xx0
n/a
power supply
call
GLASSMAN
PS/MK05N15.0L11
n/a
Power Supply
call
Glassman
PS/NVQ20PN15
n/a
Power Supply
call
GLASSMAN
PS/PK075PCP-XM5
n/a
Power Supply
call
GLASSMAN HIGH VOLTAGE
PS/EX040PDE01B
n/a
Power Supply
call
Glassman/Varian
E11005381
n/a
High Voltage Power supply
call
Glen Control
XXXXXX
n/a
custom power supply
call
Glentec
GA370-3
n/a
Servo Drive
call
GLENTEK
6053
n/a
Servo Motor
call
Glentek
AMP CARD,SMA7377-1;GTK VMC15 DC
n/a
Servo Drive
call
Glentek
GA-370-3
n/a
Servo Board
call
Glentek
GA370
n/a
Servo Drive
call
GLENTEK
GA370-3001 (C)
n/a
board
call
Glentek
ga4507p1
n/a
n/a
$696.00
Glentek
GA4555P-1
n/a
Servo Drive
call
Glentek
ga4566-1
n/a
n/a
$768.00
Glentek
GA4567P-1
n/a
Drive
call
Glentek
GA4567P-1A
n/a
Servo Drive
call
Glentek
GA4568e
n/a
n/a
call
Glentek
GA4568EA
n/a
Circuit Board
call
Glentek
GA4568P-1
n/a
Circuit Board
call
Glentek
GA4568P-1 CMA
n/a
Servo Drive
call
Glentek
GA4568P-1CMA
n/a
Servo Drive
call
GLENTEK
GA4569EPA-1
n/a
Servo Drive
call
Glentek
GA4574-1
n/a
Servo Amplifier
call
Glentek
GM2340-8-02000810-168
n/a
Motor
call
Glentek
GM2340M-C
n/a
Servo Motor
call
glentek
gm2340m-c
n/a
Servo Motor
call
glentek
gm3340 22 270 1101
n/a
Servo Motor
call
Glentek
GM3340-22-02900800-059A
n/a
Servo Motor
call
GLENTEK
GM4050
n/a
servo motor
call
GLENTEK
GM4050BC
n/a
PM DC MOTOR
call
Glentek
GM48SS3
n/a
servo motor
call
Glentek
MFM nm34x-1.00-3112
n/a
motor
call
Glentek
SMA-7377F-1
n/a
n/a
call
GLENTEK
SMA7115-1
n/a
Servo Drive
call
Glentek
SMA7115-2A8-1
n/a
Servo Amplifier
call
GLENTEK
SMA7377F-1
n/a
AMP CARD
call
Glentek
SMA8215-1A-1
SMA8215-1800A2E-017A-1A-1-03
Amplifier
call
Glentek
SMA9615-006-1
n/a
Servo Controller
call
Glentek
SMA9807-110-001-1
n/a
Digital Servo Amplifier
call
Gli International
6028 po
n/a
n/a
$380.00
Global Electronic Services
4696648.00 Rev C
n/a
Gate Control Board
call
global refinishing solutions
Unknown
n/a
spray booth control panel
call
GlobTek
GT-21097-5024
n/a
Power Supply
call
Glunz & Jensen
10013614-02
n/a
Circuit Board
call
Glunz & Jensen
HPU5/10018152
n/a
Circuit Board
call
Glunz & Jensen
PW-4U
PlateWriter 4200
drying/gumming unit board
call
Gma
11100-01
n/a
n/a
$638.00
Gma
11100-02
n/a
n/a
$638.00
Gmd Luxembourg
3c3583-4926
n/a
n/a
$284.00
Gmd Luxembourg
me d 8716-1040
n/a
n/a
$891.00
Gmd Luxembourg
me d 8716-1155
eg3-00067
n/a
$284.00
GME
GME-1812A SS
n/a
DERIVE
call
GME SYSTEM AB
GKE-1812-A
n/a
DC Motor Drive
call
GME-SYSTEM AB
S-135 48 TYRES6
n/a
n/a
call
GMEr
54H043B
n/a
System AB steering choppe
call
GMI
020-100040 REV-C
n/a
n/a
call
GMI
050G100035
n/a
Circuit Board
call
GN Nettest
F1720
n/a
Fiber Identifier
call
goettfert
8.86.008
n/a
Circuit Board
call
GOETTL
n/a
air conditioner controller
call
GOETTL
itc-003207b
n/a
AC Controller Panel
call
GOETTL
unknown
n/a
air conditioner controller
call
goettle
unknown
n/a
motor for airconditioner
call
Gomaco
k25010 or k25011
n/a
pcb to concrete paving machine
call
Gonnheimer
se 211
n/a
n/a
$486.00
Goodrich
31075-440
n/a
Servo Drive
call
Google
unknown
n/a
Touch Screen
call
Gordon
pc1000
n/a
n/a
$390.00
Gordon
pc110
n/a
n/a
$324.00
Gordon
pc250
n/a
n/a
$300.00
goring
114-7910
n/a
dsp2 board
call
goring
14026
n/a
dsp2 board
call
goring
2416-H1-0C
n/a
dsp2 board
call
goring
2416H1-OF
n/a
dsp3 board
call
goring
A0113745
n/a
dsp2 board
call
goring
A0119640
n/a
dsp3 board
call
goring
AD126396
n/a
dsp3 board
call
goring
I0037522
n/a
dsp2 board
call
goring
PMO258719
n/a
dsp3 board
call
goring kerr
921091
n/a
operator panel dsp 1
call
Goring Kerr
dsp 1
n/a
n/a
$1,680.00
Goring Kerr
dsp 2
n/a
n/a
$1,800.00
Goring Kerr
DSP-1
n/a
Metal Detector Controller
call
Goring Kerr
tek 21 dsp
n/a
n/a
$810.00
Goring Kerr
tk 7902
n/a
n/a
$250.00
Goring Kerr
tk 7905
n/a
n/a
$312.00
goring kerr
tk7950
n/a
rf to digital board
call
goring kerr
tk7951
n/a
dsp diplay board
call
Goring Kerr
xt 7905
n/a
n/a
$372.00
Goring Kerr
xt 7906
n/a
n/a
$552.00
Goring Kerr
xt 7926
n/a
n/a
$552.00
GORING-KERR
TK2012/300K
n/a
n/a
call
GORING-KERR
XT 7905
n/a
n/a
call
GORING-KERR
XT 7907
n/a
n/a
call
Goss
1-e13045
n/a
n/a
$250.00
Goss
1-e13047
n/a
n/a
$300.00
Goss
17826-1
n/a
n/a
$540.00
Goss
562
opticom 562
n/a
$660.00
Goss
c128442
e15356
n/a
$420.00
Goss
c134994
n/a
n/a
$450.00
Goss
c134995
n/a
n/a
$360.00
Goss
c137064
n/a
n/a
$690.00
Goss
c138421
n/a
n/a
$690.00
Goss
DC13/F/1.5/02
WJ-DC13/F
Speed Controller
call
Goss
DC13/F/3.5/02
WJ-DC13/F
Speed Controller
call
Goss
e13301-1
n/a
n/a
$540.00
Goss
e14540-2
n/a
n/a
$297.00
Goss
e14540-3
n/a
n/a
$270.00
Goss
e15214-1
n/a
n/a
$395.00
Goss
e15356
c128442
n/a
$420.00
Goss
e15356-1
n/a
n/a
$420.00
Goss
e15356-2
n/a
n/a
$420.00
Goss
e15359-1
n/a
n/a
$250.00
Goss
e15515-1
n/a
n/a
$438.00
Goss
e17994-1
n/a
n/a
$478.00
Goss
e19392-1
n/a
n/a
$804.00
Goss
e19621-1
n/a
n/a
$1,500.00
Goss
e20472-1
n/a
n/a
$600.00
Goss
e25656-1
n/a
n/a
$1,425.00
Goss
e25657-1
n/a
n/a
$1,500.00
Goss
e26141
n/a
n/a
$720.00
Goss
e26271-1
n/a
n/a
$870.00
Goss
e27734-1e
n/a
n/a
$642.00
Goss
e28495-1
n/a
n/a
$540.00
Goss
e29289
n/a
n/a
$478.00
Goss
e29779-1
n/a
n/a
$1,455.00
Goss
e8134
n/a
n/a
$480.00
Goss
E9249-1
n/a
Circuit Board
call
Goss
fc131216
n/a
n/a
$447.00
Goss
T081
n/a
Circuit Board
call
GOSS
WJ-DC13F
n/a
Circuit Board
call
GOSS
WP5372527-02
n/a
Circuit Board
call
Gossen Konstanter
CG 52 J302A
n/a
ac-dc power supply
call
Gould
11-0090-00
n/a
n/a
$250.00
Gould
11-0167-08
n/a
Logic Board #2
call
Gould
11-0169-10
n/a
Logic Board Assembly
call
Gould
42-8240-10
TA240
Recorder
call
Gould
886220
n/a
n/a
$345.00
Gould
as-b814-108
n/a
n/a
$250.00
Gould
as-b875-102
b875
n/a
$600.00
Gould
as-p800-003
n/a
n/a
$681.00
Gould
b824
n/a
n/a
$336.00
Gould
Model A-8 type 2
n/a
temperature analyzer
call
Gould
s901-100
s901
n/a
$525.00
Gould Modican
110-0134
n/a
n/a
$1,504.00
Gould Modican
b804 016
n/a
n/a
$250.00
Gould Modicon
as-584a-440
n/a
n/a
$4,000.00
Gould Modicon
AS-884A-301
n/a
PLC
call
Gould Modicon
AS-B824-016
n/a
Output Board
call
Gould Modicon
b230
n/a
n/a
$432.00
Gould Modicon
B827
n/a
Circuit Board
call
Gould Modicon
TA240
n/a
Recorder
call
Gow Mac
21-150
n/a
Helium detector
call
Goyen
130-0079-00
n/a
n/a
$450.00
Gpi
a1046mn100na1
n/a
n/a
$250.00
Gps Transceiver
a3-00021
n/a
n/a
$429.00
Gps Transceiver
a3-00032
n/a
n/a
$429.00
Gps Transceiver
a3-00037
n/a
n/a
$429.00
Gps Transceiver
a3-00047
n/a
n/a
$429.00
Graco
n/a
Industrial Sprayer
call
Graco
244952
n/a
Circuit Board
call
Graco
24F952
n/a
Control Board Assembly
call
Graco
9935 246196 A10H
GR10011317
Control Board Assembly
call
Graco
l19801-1
n/a
n/a
$420.00
Graco
unknown
n/a
Circuit Board
call
Gradient
10-37825 R5
n/a
Gradient amplifier
call
Graf-Syteco
37D4E1A00A2-A4A8G2
n/a
Controller
call
GRAF-SYTECO
AT 37D4E1A00A2-A4A8G1
n/a
DISPLAY
call
Graf-Syteco
AT3304C1A00-A4B1F1
n/a
Display
call
Graf-Syteco
AT6500C517A1-A1B1F1
n/a
Operator Panel
call
Graf-Syteco
pik-124ad3nca-3l
n/a
n/a
$377.00
GRAF-SYTECO
RS232/RS422
n/a
DISPLAY
call
Grafikontrol
9678 C
n/a
Circuit Board
call
Graham
26258
n/a
n/a
$250.00
Graham
35-0181
qaf bd
n/a
$250.00
Graham Transmissions Inc
176b6022
varispeed 2000
n/a
$250.00
Graham Transmissions Inc.
1105-05k
n/a
Circuit Board
call
Grapha Electronic
4232-3002-3
n/a
n/a
$250.00
Graphic Strategies
0206-00001
n/a
Monitor
call
Graphic Whizard
93-111-001/RA
n/a
Control Board
call
Graphic Whizard
98-211-001/RA-A24
n/a
Circuit Board
call
Graphtec
6073-01C
n/a
Circuit Board
call
Graphtec Corp
kd-3
n/a
n/a
$330.00
Graphtec Corp
wx2400
n/a
n/a
$600.00
Graseby
1004
n/a
n/a
$360.00
Graseby
dst100v4b3n ss
n/a
n/a
$1,298.00
Graseby
kerr tek dsp
n/a
n/a
$942.00
Graseby
pl100v4b3n
n/a
n/a
$1,218.00
Graseby
pl8
n/a
n/a
$1,160.00
Graseby
t17v2b3n
speedstar ii
n/a
$1,284.00
Graseby
to4v2b3n
n/a
n/a
$786.00
Graseby
to8v2b3n
n/a
n/a
$1,452.00
Graseby
unknown
n/a
n/a
$900.00
Graseby
xl02v4b3n
n/a
n/a
$717.00
Graseby
xl05v5b3n
n/a
n/a
$1,140.00
Graseby Goring Kerr
dp-7942
n/a
n/a
$600.00
Graseby Goring Kerr
TEK21
n/a
metal detector board
call
Graseby Goring Kerr
TK-2012/R0607-N
n/a
Controller
call
Graseby Goring Kerr
TK2012/300K-R
n/a
Circuit Board
call
Gravidrive
2403-601060-b
n/a
n/a
$960.00
Grayhill
62CY2215004
n/a
Encoder
call
Grayhill
7SLIOB16
n/a
OpenLine Smart Base
call
Grayhill
7SLIOB16P
OpenLine Smart Base
n/a
call
grayhound
bb-3a
n/a
Circuit Board
call
Great Computer
modelgrc 50
n/a
cutting plotter
call
Great Lakes
672p3f1con
n/a
n/a
$876.00
Great Lakes
672r
n/a
n/a
$594.00
Great Lakes
p63a1n1a1a1n
n/a
n/a
$900.00
Greenlee
35411
555
Circuit Board
call
Greenlee / Textron
5006346.7
n/a
n/a
call
Greenlee/Textron, Inc.
5001706.3
n/a
Circuit Board
call
Greenlee/Textron, Inc.
5038311.6 and SBC196
n/a
Two-Board Assembly
call
Greenlee/Textron, Inc.
5038313.2
n/a
Circuit Board Assembly
call
Greenlee/Textron, Inc.
9186771.1
n/a
Circuit Board Assembly
call
Greenlee/Textron, WC.
5003646.7
n/a
Circuit Board
call
Greenspring computers
FAB 0390 1091C
n/a
Greenspring computers
call
Gretag Macbeth
41002783/0002.02
n/a
Power Supply Board
call
Gretag Systems
06-93-208
n/a
n/a
$747.00
Gretag Systems
1100013 c4
n/a
n/a
$480.00
Gretag Systems
1100031 d5
n/a
n/a
$960.00
Gretag Systems
1100031-2
n/a
n/a
$960.00
Gretag Systems
280008
n/a
n/a
$330.00
Gretag Systems
282079
n/a
n/a
$638.00
Gretag Systems
282315d5
n/a
n/a
$570.00
Gretag Systems
282319-2d
n/a
n/a
$570.00
Gretag Systems
285005-d-2
n/a
n/a
$330.00
Gretag Systems
30-99-90
n/a
n/a
$255.00
Gretag Systems
300001
n/a
n/a
$600.00
Gretag Systems
300009 d1
n/a
n/a
$480.00
Gretag Systems
300012
n/a
n/a
$390.00
Gretag Systems
300014
n/a
n/a
$480.00
Gretag Systems
31-37-11-2
n/a
n/a
$720.00
Gretag Systems
31-40-06
n/a
n/a
$960.00
Gretag Systems
31-71-49
n/a
n/a
$957.00
Gretag Systems
31-71-54-4
n/a
n/a
$250.00
Gretag Systems
31-71-55
n/a
n/a
$318.00
Gretag Systems
31-71-59
n/a
n/a
$840.00
Gretag Systems
31-75-17
n/a
n/a
$957.00
Gretag Systems
310006 d1
n/a
n/a
$480.00
Gretag Systems
310009 d3
n/a
n/a
$480.00
Gretag Systems
310009 d4
n/a
n/a
$480.00
Gretag Systems
310010
n/a
n/a
$540.00
Gretag Systems
310014
n/a
n/a
$480.00
Gretag Systems
310017 d3
n/a
n/a
$540.00
Gretag Systems
310019 d3
n/a
n/a
$570.00
Gretag Systems
310030 d2
n/a
n/a
$540.00
Gretag Systems
310031 d3
n/a
n/a
$270.00
Gretag Systems
310033 d2
n/a
n/a
$570.00
Gretag Systems
314030 d1
n/a
n/a
$480.00
Gretag Systems
314030 d2
printer cpu board
MISC-PCB
$840.00
Gretag Systems
314030 d3
n/a
n/a
$840.00
Gretag Systems
314031
n/a
n/a
$352.00
Gretag Systems
314031 d2
n/a
n/a
$352.00
Gretag Systems
314031 d4
n/a
n/a
$352.00
Gretag Systems
32-47-96-3
n/a
n/a
$330.00
Gretag Systems
326-101 d4
n/a
n/a
$250.00
Gretag Systems
326101 d7
n/a
n/a
$250.00
Gretag Systems
326133 d2
n/a
n/a
$250.00
Gretag Systems
34-06-25
n/a
n/a
$383.00
Gretag Systems
34-25-19
n/a
n/a
$1,200.00
Gretag Systems
34-85-38
d 188
n/a
$638.00
Gretag Systems
345866
n/a
n/a
$1,200.00
Gretag Systems
350054
n/a
n/a
$660.00
Gretag Systems
350054 d9
n/a
n/a
$660.00
Gretag Systems
36-08-07
n/a
n/a
$540.00
Gretag Systems
36-20-87
keypad assy
n/a
$414.00
Gretag Systems
36-20-91
n/a
n/a
$1,200.00
Gretag Systems
36-22-50
n/a
n/a
$480.00
Gretag Systems
36-40-68
n/a
n/a
$840.00
Gretag Systems
37-13-89
n/a
n/a
$1,440.00
Gretag Systems
400010
n/a
n/a
$480.00
Gretag Systems
400011
n/a
n/a
$300.00
Gretag Systems
400012 c7
n/a
n/a
$480.00
Gretag Systems
400021 d2
n/a
n/a
$480.00
Gretag Systems
400023
n/a
n/a
$420.00
Gretag Systems
400031 d9
n/a
n/a
$720.00
Gretag Systems
40003109
n/a
n/a
$1,404.00
Gretag Systems
41-280038-005
n/a
n/a
$1,276.00
Gretag Systems
41-285040-004
n/a
n/a
$255.00
Gretag Systems
41-390187-005
n/a
n/a
$450.00
Gretag Systems
41-600036-02
n/a
n/a
$250.00
Gretag Systems
41-670665-004
n/a
n/a
$360.00
Gretag Systems
410020
n/a
n/a
$720.00
Gretag Systems
410021 d4
n/a
n/a
$720.00
Gretag Systems
414022 c1
n/a
n/a
$480.00
Gretag Systems
416024
n/a
n/a
$383.00
Gretag Systems
416024 d3
n/a
n/a
$383.00
Gretag Systems
416162
n/a
n/a
$1,518.00
Gretag Systems
45-110006-004
n/a
n/a
$255.00
Gretag Systems
53416024001db
n/a
n/a
$383.00
Gretag Systems
71-280037-001
n/a
n/a
$600.00
Gretag Systems
71-280047
n/a
n/a
$480.00
Gretag Systems
71-280047-001
n/a
n/a
$480.00
Gretag Systems
71-285036-001
n/a
n/a
$300.00
Gretag Systems
71-285038
n/a
n/a
$1,276.00
Gretag Systems
71-285038-001
n/a
n/a
$1,276.00
Gretag Systems
71-390187-004
n/a
n/a
$450.00
Gretag Systems
71-600034-001
n/a
n/a
$250.00
Gretag Systems
71-600040
n/a
n/a
$630.00
Gretag Systems
71-600040-004
n/a
n/a
$630.00
Gretag Systems
71-600040-006
n/a
n/a
$630.00
Gretag Systems
71-600042-001
n/a
n/a
$638.00
Gretag Systems
71-600046
n/a
n/a
$360.00
Gretag Systems
71-600046-002
n/a
n/a
$360.00
Gretag Systems
71-600046-007
n/a
n/a
$360.00
Gretag Systems
71-600047-001
n/a
n/a
$638.00
Gretag Systems
71-680040-003
n/a
n/a
$600.00
Gretag Systems
71-680040-004
n/a
n/a
$600.00
Gretag Systems
71-71008-003
n/a
n/a
$638.00
Gretag Systems
71-710511
n/a
n/a
$638.00
Gretag Systems
710786
n/a
n/a
$250.00
Gretag Systems
7b1282
n/a
n/a
$600.00
Gretag Systems
7b1283
60000 bd
n/a
$600.00
Gretag Systems
917237
60000 bd
n/a
$600.00
Gretag Systems
917238
n/a
n/a
$600.00
Gretag Systems
composer
n/a
n/a
$2,400.00
Gretag Systems
mesza 31-14-81
n/a
n/a
$480.00
Gretag Systems
sp 15v 30-88-94
n/a
n/a
$318.00
Gretag Systems
unknown
n/a
n/a
$1,200.00
Gretag Systems
ze 775-3100
n/a
n/a
$747.00
Greyline
1002125101
n/a
n/a
$600.00
Greyline Cincinnati
2325 rev.B ver.1
n/a
Operator Display
call
Groen
Hyper Stem HY-3E
n/a
Circuit board
call
Groschopp
rt 41
n/a
n/a
$450.00
Grossenbacher
50 50 078
n/a
n/a
$600.00
GROSSENBACHER
50 50 502
n/a
CIRCUIT BOARD
call
Grossenbacher
FMS 5/88 5v 30A
n/a
Power Supply
call
Grossenbacher
fms-5
n/a
n/a
$600.00
Grossenbacher
fms-6
n/a
n/a
$930.00
Grossenbacher
KB5050046
n/a
key interface
call
Grossenbacher
Video 3
n/a
n/a
call
Grossenbacher Elektronik
50 70 168
n/a
Circuit Board
call
Grossenbacher Elektronik
5070027G
n/a
PCB Axis-Module
call
Grossenbacher Elektronik
5070032
n/a
Interpolator Interface
call
Grossenbacher Elektronik
FMS-5/88
n/a
Power Supply Board
call
Grossenbacher Elektronix
FMS 5/88
n/a
Circuit Board
call
Grossenbacher Systeme AG
EP-302-05I-001
n/a
Operator Panel
call
Grove
7-750000792
n/a
Circuit Board
call
grove
7750000805
n/a
Circuit Board
call
Grove
EKS 5 Rev. 2
n/a
ECM Module
call
Grundfos
625417
n/a
Circuit Board
call
GSC
4101-1
n/a
circuit board
call
GSC
4103
n/a
circuit board
call
Gse
200350-00010
350
n/a
$360.00
Gse
200651-10000
651
n/a
$1,622.00
GSE
32-54-2245R
n/a
Techmotive Tool
call
Gse
420777-28929
n/a
n/a
$420.00
Gse
420800-30555
n/a
n/a
$372.00
Gse
420819-31396
n/a
n/a
$250.00
Gse
420834-34095
pc834a
n/a
$372.00
Gse
420834-34878
n/a
n/a
$250.00
Gse
420837-34879
n/a
n/a
$810.00
Gse
550
n/a
n/a
$600.00
GSI Lumonics
280.732.00
n/a
Servo Drive
call
GSI Lumonics
6450-364
n/a
Servo Motor
call
GSK
GSK980TDB
n/a
Controller
call
GTCO Corporation
CU5121200/6GTC0
n/a
Power Supply
call
Gte Systems
12-514069-222
helmet with audio
n/a
$480.00
GTO
2000/SL 1000
n/a
Circuit Board
call
GTO
AQ 250
n/a
Circuit Board
call
GTO
AQ251
n/a
Circuit Board
call
GTO
DS200TCQAG1BHF-W01
n/a
Processor Circuit Board
call
GTO
KEAQ2501 (AQ250)
1000 Series
PCB
call
GTO
RB1041-D
n/a
Circuit Board
call
GTO
RB1041-RevD
n/a
Circuit Board
call
Gto Inc
rb1041
n/a
n/a
$360.00
GTT Korea
TB270ANN-ES
n/a
SAW LCD Touchscreen
call
Guildemeister
GMS-100
n/a
Board
call
Guldmann
93442 GH2
n/a
Power Supply
call
Guldmann
GMN-93452-02
n/a
Power Supply
call
Gulton
384-381
n/a
n/a
$582.00
Gulton
TR-2000A
n/a
Chart Recorder
call
Gunther
6650.6425.002
n/a
n/a
call
Gurley precision Instruments
8135S04096P5P04A00TM06EN
n/a
Encoder
call
Gurley Precision Instruments
9125S02540F5L01E00SM06EN
n/a
Encoder
call
GVision
J5PX
n/a
Touch Screen
call
GW Instek
GPC-6030D
n/a
Power Supply
call
GW Instek
GPS 3303
n/a
Power Supply
call
GWK
9170696
n/a
Temperature Control
call