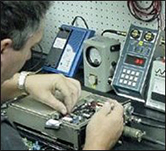 We thrive on solving your toughest repair challenges! Helpful and respectful customer service is our way of doing business from start to finish. Our commitment to fast turn-around, reliability, and personal customer service benefits our customers every single day! Over 26,000 repairs completed since 1999!
Mission:
ACS Industrial Services is your expert repair resource for industrial electronic and automation equipment from all types of industry around the globe. Our mission is to get you back up and running fast and economically with truly helpful customer service.
Our History from Startup to Now
The inspiration to start ACS Industrial? Complete frustration!
For 20+ years while designing, building and installing industrial, welding, and electronic automation systems Arnie Breidenbaugh kept thinking that it just shouldn't be so darn hard to get good industrial electronic repairs. Eventually, he said "Enough! I can't take it anymore", and, together with his partner and wife Ellen, they launched ACS Industrial Services to solve their own and others' electronic repair needs. And to do it better than anyone else ever had. Truly helpful and respectful customer service would be, and is, the all-important heart and soul of the business.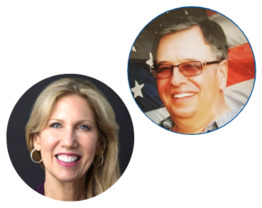 Our goal is to keep you, our customer, happy with great service. Not just satisfied, not 'fine', but REALLY happy. We will go above and beyond the ordinary to make your life a bit easier by solving your industrial electronic repair problems quickly, cost effectively, and with friendly service.

Because Arnie spent so many years working in the industrial manufacturing world, his experience gave ACS customers comfort knowing that we "get it" ... that the voice on the other end of the line truly understands what you're up against — the cost of downtime, the budget, the schedule you need to meet on time. We know the business on both sides and we know first-hand what it means to get good, reliable electronic repair services.
This successful teaming allowed us to really grow. By 2010, ACS acquired a highly regarded repair center in Hickory, North Carolina, expanding our capabilities and capacity to meet our customer's needs.
In 2017 Arnie passed away and Ellen took over the helm as President of ACS bringing an even greater focus on ACS' service-oriented culture, on attracting and retaining excellent talent who align with the company's strong values of trust and customer support. In 2018 ACS became a WBENC-certified Woman Owned Small Business and completed a major overhaul of their website. In 2019 Ellen graduated from the Goldman Sachs 10,000 Small Businesses Program uniquely prepared to lead ACS into the future of electronics, automation, and industrial electronic repairs with continual investments in capabilities and technology.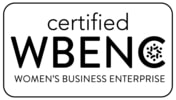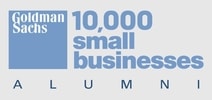 Today, ACS helps customers from all types of industry and from all around the globe — from sole proprietor CNC shops to Asset Managers to Fortune 500 manufacturers. Our team of expert repair technicians and customer service members are always ready and willing to go the extra mile and help you solve your industrial electronic repair problems. We offer RUSH service for those times when you need your equipment back yesterday.
Call Us! ACS is Here to Help!
ACS is large enough to handle all of your electronic repair needs and small enough to care about every customer and every single job. You are not just a number at ACS Industrial!

We want to hear from you today! Call or email us today! Like our Facebook page to keep up with what's new.
---