Test
Instrument & Lab Equipment Repair
Test Instrument & Lab Equipment Repair
Test Instrument & Lab Equipment Repair is a core area that ACS has serviced for two decades. We have a depth of expertise in repairing Test Instrument & Lab Equipment. See the list below of manufacturers we support.


Save Money with
Expert Test Equipment Repairs
ACS offers expert Test and Laboratory Equipment repair and calibration services. Send your Equipment today for a free evaluation and repair quote.

Repair saves up to 80% of the cost to purchase new
Most repairs are back in your hands in 7-15 days, with our Rush Repair Service shipping in just 2-5 days
We Guarantee Our Repairs With A Full Two-Year Warranty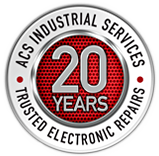 Get a FREE Evaluation & No Obligation Repair Quote
No Estimates-No Surprises...
Accurate Quote in 24-48 hours.
Replace or Repair? Why Guess...
Send us your item and then decide.
ACS Provides Comprehensive Test Equipment Repair and Calibration Services
Get your electronic test equipment repaired and calibrated to NIST traceable standards. ACS Industrial Services provides complete repair and calibration services for...
Supported Manufacturers (partial list)
The following is a list of the manufacturers we service and repair. If your manufacturer is not shown here, it is very likely we can be of assistance. Just contact us for more information using our Contact page, or call 800-605-6419
If you do not see your Test and Lab Equipment Repair and Calibration manufacturer on this list, search by your manufacturer name and/or part number.

We use ACS to keep our Lab equipment running in top shape. I highly recommend ACS!
Pete Fleming
Arizona

Our comprehensive
test and laboratory equipment repair and calibration
service includes
Free Evaluations
to determine the price to repair your test and lab equipment and Fast Turn-around (see
Rush Repair Service
) to get your equipment back to working order as quickly as possible.
All lab and test equipment repairs and calibrations come with a two year warranty, unless otherwise stated. You don't have to worry about our work letting you down. The repaired item comes back to you performing to manufacturer specifications. Each repair comes with calibrations certificate to NIST Standards. (National Institute of Standards and Technology)
The ACS Automatic Re-Calibration Program will send an email when your equipment is due for re-calibration and/or Certification.
We also carry a full line of accessories, probes, cases, sensors, and test leads is available. Inquire about your accessory requirements.
ACS Industrial Services also sells certified used test equipment and laboratory equipment of all kinds. Please
email
or inquire by phone at
800-605-6419
with your test equipment needs. All used test equipment is sold with a comprehensive warranty that lets you purchase our used test equipment with confidence.
Send your item today for expert repair and calibration of your electronic test & laboratory equipment. One of our knowledgeable customer service reps is waiting to answer your questions and provide professional electronic repair solutions. Please contact us at 800-605-6419. Or click here for our no-charge repair form, ACS
ACS Repair Form
.