Power Supply Repair Services
Power Supply
Repair Services
If you're considering whether to repair your Power Supply then choose ACS. Whether to repair or replace is a business decision—accurate and timely information from ACS makes this decision easier. You may be surprised by how much money you can save and how fast ACS can service and return your item!


Save Money with
Power Supply Repair Services
Don't throw away your damaged Power Supply when you can send it to ACS for a free evaluation and repair quote.

ACS repairs most brands (see list)
Need it fast? We offer Rush Repair Service
Get your repairs back in as few as 3-5 days.
We Guarantee our FULLY TESTED repairs
Don't forget our Two-Year Warranty!

The Xantrex L Series Power Supply, one of the many brands we service.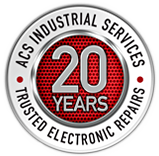 Get a FREE Evaluation & No Obligation Repair Quote
No Estimates-No Surprises...
Accurate Quote in 24-48 hours.
Replace or Repair? Why Guess...
Send us your item and then decide.
Supported Manufacturers (partial list)
The following is a list of the manufacturers we service and repair. If your manufacturer is not shown here, it is very likely we can be of assistance. Just contact us for more information using our Contact page, or call 800-605-6419
ACS Industrial Services is a proud member of the PSMA – Power Sources Manufacturers Association. The PSMA is a not-for-profit organization whose mission is to integrate the resources of the power sources industry to more effectively and profitably serve the needs of the power sources users, providers and PSMA members.
If you do not see your Power Supply Repair manufacturer on this list, search by your manufacturer name and/or part number.

ACS customer service really knows industrial power supplies. I've used them serveral times and highly recommend ACS.
James Nappinger
Georgia